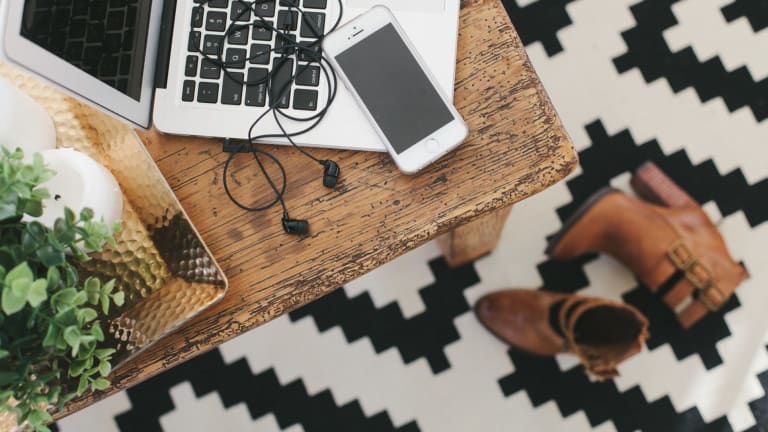 Announcing Verily Premium: Support Verily, Join Our Community, and Get an Ad-Free Experience
Everything you love about Verily made even better!
Nearly five years ago, the Verily team launched a little teaser issue online. We had a theory that women were interested in a new kind of women's magazine—one that respected their dignity and saw that beauty comes in many shapes and sizes. We didn't quite know what to expect, but we were overwhelmed by how many readers told us they had been waiting for something exactly like this.
Today, I am still blown away by the energy and care you show for Verily. From commenting on articles to telling your friends about us, we feel incredibly thankful to have such amazing women (and men!) spending time with us, sharing your thoughts and hearts.
So I'm excited to announce that there's a new way to experience Verily: Verily Premium.
Verily Premium is our exclusive, members-only experience. Premium supports Verily directly, and in return you get an ad-free, lightning-fast experience for $3.99 a month (or $39 a year if you pay annually). And if you choose an annual membership, you'll become part of our exclusive online community, known as the VIPs (more about that later).
We know no one likes display ads and banners, but advertising is one of the ways we're able to create fresh content for readers like you. We also know that ads can be a major distraction from the reading experience. Plus, many of you have asked how you can support Verily and be more involved—and honestly, there hasn't been much to say besides sharing our content. Until now.
If you want to support Verily, Premium is the best way to do so. Wondering how big of a difference a Premium membership makes for us? Even our most dedicated fans, who read dozens of articles a month on Verily, end up providing just cents in advertising revenue to us. Even though we're a small, lean team, a Premium membership makes it a whole lot easier for us to keep doing what we do.
Plus, we're pretty excited to introduce the VIPs to you. Over the years we've noticed that Verily readers are a pretty special bunch: thoughtful, kind, generous, interesting, passionate. So we're creating a space to connect you with one another. The VIPs will also be the first to hear about up-and-coming things at Verily. VIPs will also get invites to members-only events. We'll be adding benefits and ways to connect as we evolve, so we hope to see you there!
Of course, not everyone will want Premium, so we'll continue to offer ad-supported content available to everyone. But if you'd like to support our work, join a great community, and get an ad-free experience in return, Verily Premium is for you. Join us for a free 30-day trial, which you can cancel at any time. It takes about 30 seconds and will help us to continue to create inspiring content that's all about becoming more of who you are.
Thank you for being part of the Verily community and for the years of enthusiasm and support. We couldn't do this without you!
- Kara (Co-founder and CEO) & The Verily Team
Still have questions about Verily Premium? Read on for more info!
How is the Premium reading experience different?
All advertisements and monetization services have been removed from the Premium site. By doing this we're able to load the site even more quickly and create a completely optimized and interruption-free reading experience.
How much does Premium cost?
A subscription to the ad-free Verily experience costs $3.99 a month or $39 for a year. The 30-day free trial makes it easy and risk-free to test out, and it's easy to cancel your subscription at any time.
Can I only join if I have a Facebook account?
Unfortunately at this time we can only support subscriptions through Facebook, although we are working to change this. If you have any questions about login options, please contact support@tempestpremium.com.
How does my Premium subscription help Verily?
Like most publications, we make money via on-site advertisements. In reality though, that revenue is minimal—each visitor to Verily results in only a few cents of revenue. Your Premium subscription is a far more effective way to support the work that we do here at Verily while giving you access to our community of fans and a faster on-site reading experience.
What is the Verily community for annual members?
When you buy an annual subscription to Premium, you'll automatically have access to a members-only community of Verily readers, hear all of our news and updates first, get invited to events, and much more. Plus, our special new members site will be launching soon!
Do I still get to join the community if I do the free trial for annual membership and then cancel?
We go ahead and add all Premium annual subscribers to the special Verily members-only community as soon as they sign up, which means you'll have access to the private Facebook group and more right away. However, unfortunately we will have to cancel your membership to the community if you cancel your Premium annual membership at the end of the free trial.
What about if I cancel my annual subscription after one year is up?
Once you've subscribed to Premium annual for at least one year, you'll be a member of our members-only community for life!
More questions? Check out the full FAQ page or register today!
Photo Credit: Marlena Pearl