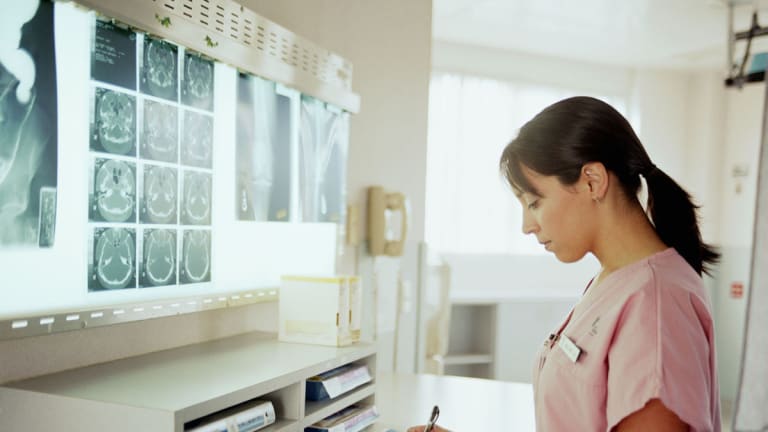 Our Favorite 10 Top Jobs for Work-Life Balance
Jobs that promote a healthy work-life balance are worth investigating.
When I moved to New York City last summer, I found that if you're not running a hundred miles per hour, then you're falling behind. As a journalist, I am always on the lookout for new stories. Journalism is notoriously bad for work-life balance. Maybe that's why the idea of taking a break is often accompanied by the anxiety of missing something important.
I had previously thought of myself as someone who worked to live rather than lived to work. But NYC and journalism changed me—and I'm not sure it's for the better. It turns out, I'm not the only one who feels this way. According to a recent study, less than half of working Americans took a summer vacation in 2015. Another survey shows that 87 percent of people say they're overworked. Research also shows that, no matter what stage you are at in your career, maintaining a balance between work and life is a crucial part of your physical and mental health. Whether you're a mom of four or a twentysomething professional, making time for your personal life (and the people in it) matters.
So, which jobs are among the top for work-life balance? Here are a few to consider.
Corporate Recruiter
In job site Glassdoor's 2016 survey, corporate recruiters ranked first place for work-life balance. The study used the average ratings from no less than 60,000 annual company reviews. Corporate recruiters focus on making new contacts and generally have more freedom than a 9-5 contract. Responsibilities include reviewing resumes, shortlisting candidates, and conducting initial interviews. They often have the option of where they work. If you're a people person, this might be the career for you.
Data Scientist
Data scientists analyze large sets of data and predict trends in order to help businesses make the most of opportunities. If you have a flair for math or computer science, then this could be a great career choice! Don't be put off by entering a largely male dominated industry. Data science is being called a career with "a tidal wave of opportunity for women to get into executive leadership." In 2016 survey, Data Scientist ranked as third for work-life balance according to Forbes.
Nurse
There are many different types of nurse, and while it is true that nursing finds itself on shortlists both for the best and the worst careers for work-life balance, some types are less all-consuming than others. Certified Nursing Assistants take one semester to qualify, Registered Nurses take two years' study, and Nurse Practitioners have additional masters-level education on top of that. But whether in a hospital, clinic, or in-house care, if you're seeking a career that can offer flexible options, nursing can often be customized to fit one's lifestyle.
Substitute Teacher
There's a reason teaching is often called a vocation in addition to a job. And if you know a teacher, you know it's not exactly a 9-5 gig. But, according to surveys, substitute teaching seems to offer more in terms of balance. In fact, Glassdoor gave it a 3.9 out of 5 and ranked it thirteenth in appeal. For those happy working with kids and less reliant on a consistent salary, substitute teaching could be a good fit. 
Realtor
For many, juggling family and work requires a flexible schedule. Realtors sometimes have to work evenings and weekends, but agents generally have a say in when they work. Dianne Baylor, a sales associate with RE/MAX Masters in Covina, California, says, "You have to be flexible and find the perfect balance. Everyone's balance is a little different." Helping people find their dream homes might be the way to do this. Realtors working for large corporations often have competitive pay and benefits, no doubt adding to job satisfaction.
Marketing Analyst
Described as "one of the most dynamic jobs in marketing," a marketing analyst studies data and advises their client on a relevant market. This could be investigating what price or market a product should have. Glassdoor gave it a rating of 3.9 out of 5 for work-life balance. According to U.S. News, Marketing Analysts jobs are rated #12 in "Best Business Jobs," which are ranked based on things like median salary, stress level, work-life balance, and employment rates.
Web Developer
As a web developer, you might be creating a website or content. And the opportunity to freelance and choose your own schedule is endless. There is also freedom to choose specialties or to be an "all-rounder." As Nigel McHardy from Digital Arts Network explained, "When you have a diverse range of skills in one area, like web development, it's easy to see how parts of a process are interconnected." Glassdoor gave the job of web designer a 3.8 out of 5 for work-life balance.
Fitness Instructor
Pilates and yoga might be literally good for balance. But being a fitness instructor is a great job for balancing work and life, too. Once certified, fitness instructors have a huge amount of opportunity for business. Fitness instructors not only help people maintain a healthy lifestyle but can often also choose their own schedule and appointments.
Library Assistant
How about being surrounded by thousands of books every day? To me at least, the job of a library assistant sounds appealingly therapeutic. But the good news is that the job of library assistant is also great for work-life balance. Glassdoor puts library assistant at 14 of the top 29 best jobs for work-life balance.
Social Media Manager
There is no doubt that for so many businesses, social media is leading the way forward. So if you are particularly savvy with Facebook, Instagram, and Twitter, then social media manager could be a way to apply what you already do well to a job that works from any location. The job of social media manager requires high amounts of creativity energy, and while it has fallen from the fourth to fifteenth spot on Glassdoor's work-life-balance scale between 2015 and 2016 (which may be because it requires discipline to "switch off"), it still made the best-of list, and the job openings for the position have only increased in the same time.
Photo Credit: Thinkstock