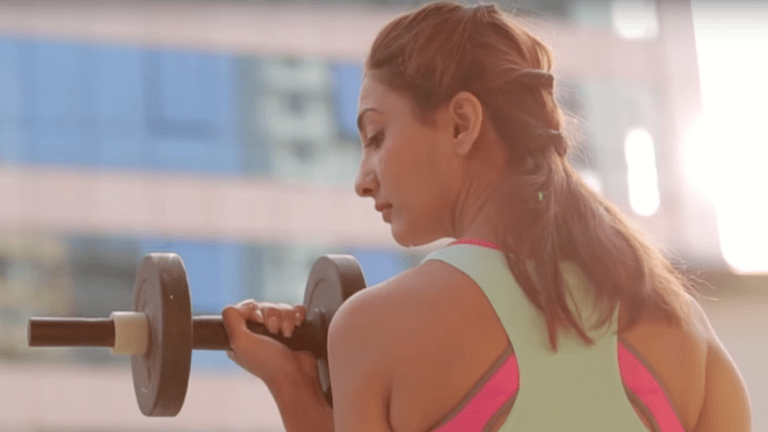 7 Cute Gym Hairstyles You Can Wear Post-Workout
Because you never know who you'll meet!
We've all been there: We really want to work out but also need to run errands/meet up for brunch/make sure we look good when we run into that cute guy in our building. What's a girl on the go to do? 
While a ponytail can certainly go from spin class to sipping Bloody Mary's, why not switch up your weekend look with a cool updo that can take a bit of impact and look great on the street. Here are seven of the easiest and cutest hairstyles that will give you a confidence boost—even during cardio. 
Topsy Turvy Ponies //
Pilates guru, Cassey, and celebrity hairstylist, Tiffany, show you how to achieve three simple hairstyles that are sure to stay in place during your workouts! Try a high intensity-proof hairstyle, as well as two medium intensity-proof hairstyles in this easy tutorial.
Sporty Braids //
You are not going to want to wash your hair after your workout if you try these looks. They will still be adorable even after that HIIT session!
Sturdy and Edgy //
Sometimes the struggle is so real with long, heavy hair staying put at the gym. Shalini shows you how to create three simple and easy hairstyles that will stay put during your whole workout routine.
Cheating the Crown Braid //
This is the lazy girl's guide to the crown braid. It's super easy, super cute, and looks great for the rest of the day after your workout. The more wispies you get working out, the more ethereal this hairstyle will look. This is great for low to medium intensity workouts.
Handkerchief Roll //
Do something a little different this time with a headscarf roll! This is a great one for low-intensity workouts, as it isn't quite as secure as the other hairstyles.
 Braided Crown Bun //
Only have three minutes to do your hair at the gym? No worries, Kylee has you covered with this simple yet adorable hairstyle. This is one that stays in place no matter how intense your cardio is! 
Twisty Updos //
Want to rock an edgy yet classic hairstyle? Bushra shows you how to create three messy and edgy versions of classic hairstyles to go with your favorite workout.