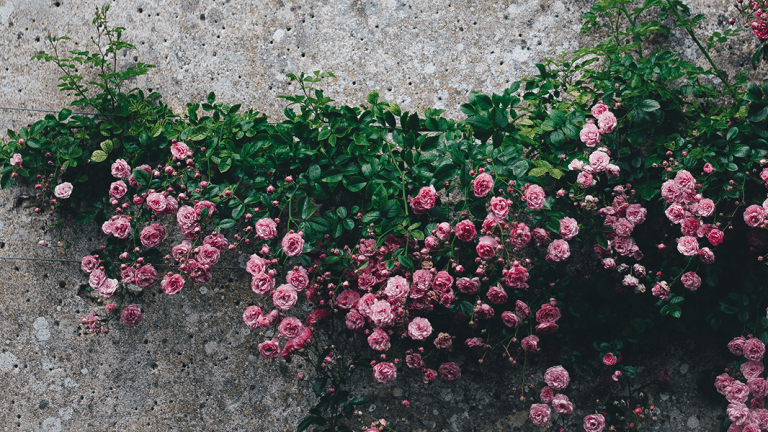 How These 5 Contemporary Women Poets Have Changed the Way I Look at Everyday Life
National Poetry Month is your chance to give these a read.
April is National Poetry Month, so have you picked up your favorite poem lately? No—you don't have one? It's common. In our fast-paced, high-tech society, it's easy to see poetry as extraneous or inaccessible. Many people feel they are not "expert" enough to understand poetry. But in truth, poetry is less a lofty height to reach and more often an avenue for endowing small moments of daily life with meaning.
As an MFA candidate in poetry, allow me to disprove these myths. Below are just a few ways that contemporary female poets have affected the way I see the world and what I have gained from reading their poetry.
01. Appreciation for Different Cultures and Ways of Encountering the World
When I picked up Aimee Nezhukumatathil's Lucky Fish for a class, I was blown away by how she uses words to paint the environments she has encountered. An American-born poet with parents from India and the Philippines, Nezhukumatathil has endowed some of her poems with sensory details from these places of origin. In "Kottayam Morning," a line like "Saris tongue the wind / trying to taste my grandmother's / cinnamon plants" transports me into this city in India, into a space with which Nezhukumatathil is intimately familiar. Just try to read her poetry without feeling like you're traveling the world without leaving the page.
02. Hope in Times of Struggle
If you're looking for reflective poems that could fit well with your breakfast routine, Jane Hirshfield's Lives of the Heart will fit the bill. For me, poetry often serves as my buoy when the world feels despairing. In her poem "Da Capo," for example, Hirshfield combines a recipe for dinner with a recipe for beginning again after loss. She ends the poem on a note of hope, speaking to the reader as if a close friend: "You may do this, I tell you, it is permitted. / Begin again the story of your life." I find so much solace embedded in this simple reminder—that sometimes I have to return to square one, that for all the false starts, stops, and disappointments, I can start anew today.
03. Consideration of Other People in Their Struggles and Joys
While most famously known for her book A Wrinkle in Time and its companion books, Madeleine L'Engle also wrote poetry. A couple years ago, I encountered her poem "Lines Scribbled on an Envelope While Riding the 104 Broadway Bus." As the poem begins: "There is too much pain / I cannot understand / I cannot pray." The poem highlights the problems in society and in the world that were on L'Engle's mind in the late 1960s. I have often found that poems bring me to moments in people's lives that I might not arrive at in ordinary conversation. A poet may detail a moment of beauty, or as L'Engle puts it in the poem, the "scandalous particulars" of a moment of trial. From its earliest days in pre-literate societies, poetry has always taken up the task of telling the stories of communities and individuals. It is an invitation to step into the little moments of people's lives—to experience their joy and sorrow, to develop empathy for a broken yet beautiful world.
04. Attentiveness to Nature
Another universal element often found in poetry is natural scene—the deep purple of an iris, the glint of sun on ocean waves in Sicily, how the last sunlight of the day strikes the deep red rock of the Grand Canyon. Mary Oliver is a poet who makes her encounters with the natural world accessible to readers. In a beautiful poem called "Hummingbirds," she meditates on her own life, which briefly intertwines with the lives of three hummingbirds "in their sea-green helmets" who "stared—/ as though I were a flower" before leaving her to think upon "the shimmering, heart-stabbing / questions without answers." Bringing herself into these natural scenes, Oliver opens the little movements of the natural world to readers, inviting us to slow down and see the beauty that is growing and breathing all around us.
05. A Contemplative Outlook
For the moments when I need to break away from the world of study, job, or daily tasks, I enjoy the poetry of Denise Levertov as a way to refocus on the beauty of life itself. In her breathtaking poem, "To Live in the Mercy of God," both the form of the poem (which looks like a waterfall), and the images of rising high and falling deep call me to awareness of the fact that I am both body and soul—and just as I need food to nourish my body, I also need to nourish my mind and heart with good thoughts and uplifting words. In this particular poem, Levertov uses the images of tree branches and roots, waterfall, and wildlife to describe what it means to surrender oneself to mercy. The description of the waterfall "flinging itself / unabating down and down / to clenched fists of rock" is transformed into a metaphor to the human acceptance of a "vast / flood of mercy / flung on resistance." In a poem like this one, the images call me to rest and to savor the beauty of life.
These are only a tiny handful of awesome female poets and only a few ways in which contemporary poetry has touched me. What poets are moving you this National Poetry Month?
Photo Credit: Annie Spratt