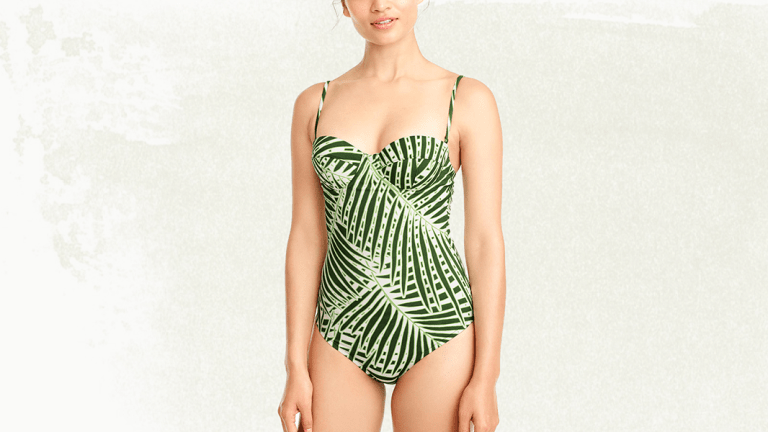 Gorgeous One-Piece Bathing Suits We're Already Eyeing for Summer
It's never too early, right?
For those of us not heading to a beach for spring break, maybe it's a little premature to be scoping out bathing suits. But we can't contain our excitement with these stunners! We are beyond over the cold weather, and we're coping with cute swimsuits. So whether you're looking to scoop up a new suit for summer, or you're just perusing, check out our favorite selections below.
Floral //
We love blossoms just as much as the next girlie girl, and this year's batch has plenty to be happy about. We wouldn't mind donning one of these stunners.
Sporty //
If you're not a beach chair lounger and love to take on the waves, a sporty suit might be up your alley. Check out these suits that are sturdy enough for surfing or cannonballs—you can trust them to keep you covered.
Vintage //
The 1950s were an iconic time for swimwear, and those classic styles have been updated for a fresh look in 2017. If you prefer to add a little more glamour to your beach or pool ensemble, these numbers should satisfy your Old Hollywood inspiration.
Tropical //
Palm leaves and pineapples: Can these tropical patterns get any more summer-appropriate? These fun prints are gaining popularity, so grab one while you can!
Color-Blocked //
If you love the comfort and sturdiness of a one-piece but want the appeal of the tankini, try a cute color-blocked suit that is a break from the norm.