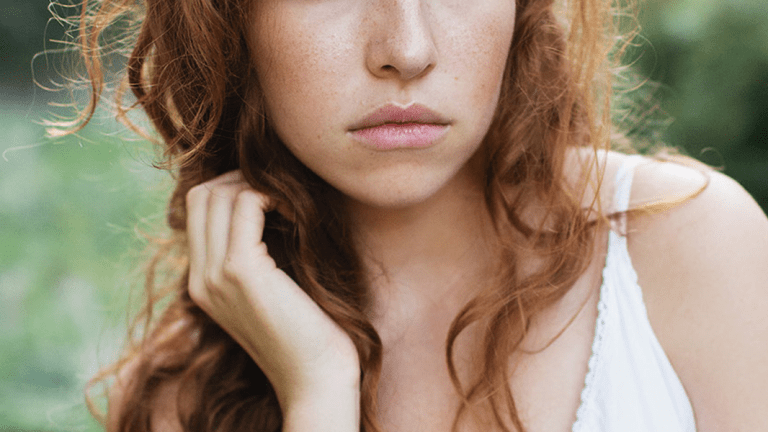 7 Simple Tips for a Glowing Complexion
Get your radiance back!
The winter months have left our complexions somewhat lackluster. If you're looking to regain your glow just in time for warmer weather, try these simple hacks to achieve a luminescent complexion.
01. Teeth Whitening
A bright smile naturally brings radiance to your face, so why not give your pearly whites some TLC? A glowing smile is one of the first things people notice and conveys your self-care and overall health. Chemical whitening strips can be painful and gross, so take a more natural route with activated charcoal. Simply dip a damp toothbrush into the charcoal, scrub for one to two minutes, and rinse. With more than four thousand rave reviews on Amazon, we suggest trying Active Wow Activated Charcoal Powder.
02. Exfoliation
After the winter months of battling dry skin, it's time to slough off all those dead skin cells to reveal healthy, glowing skin. There are two ways to exfoliate: physical and chemical. With a physical exfoliant, we suggest using either an electric brush such as Clarisonic or a gentle face polish that doesn't contain fruit pits or nuts shells, which cause micro-tears in the skin. Fresh's face polishes are both natural and gentle. For a chemical exfoliant, we suggest using an organic enzyme peel that has fruit and vegetable extracts such as pumpkin, pineapple, and blueberries to speed up your skin cells' turnover rate. The great thing about these natural enzymes is that they only exfoliate dead cells but do not damage or remove live tissue. Continued use of enzyme peels promotes your skin's collagen production to give you a glowing complexion.
03. Lemon and Raw Honey Mask
This easy DIY mask will have you marveling at your glowing complexion. Beyond easy to make, the recipe only consists of raw honey and lemon juice. Generic honey often has artificial fillers and contains corn syrup, so in order to truly benefit, we suggest getting raw honey. Raw honey is known for healing properties that fade scars and soothe active acne while cleaning pores, as well as its antibacterial properties. Not to mention, honey is incredibly moisturizing. Lemon, of course, is high in vitamin C, which brightens and evens out skin tone. It's also antibacterial, which will help with breakouts.
When mixing your mask, use 1 to 2 tablespoons of honey and half of a squeezed lemon. Apply to your face and leave on for fifteen to twenty minutes.
04. Vitamin C Serum
Vitamin C serum is the newest addition to our beauty routines, and it's definitely not going anywhere anytime soon. Known for remedying discoloration, this magical serum's effectiveness can be attributed to the vitamin's role in inhibiting tyrosinase, an enzyme that produces pigment in our skin. By inhibiting that function, vitamin C will lighten any discoloration from sun spots, age spots, or acne scars with consistent use. Sign us up for that healthy glow!
05. Illuminating Moisturizer
We all have to use moisturizer (well, we should), so why not make sure there are brightening ingredients? With 97 percent of reviewers saying it brightened their skin (including Verily staffers' seals of approval), we suggest trying Fresh's Freshface Instant Glow Luminizer that contains our trusty vitamins C and E, primrose root, cucumber, and meadowfoam seed oil.
06. Sweat
Have you ever gone out for a run and noticed your skin glowing extra that day? When you sweat, your body pushes impurities out of your skin, and the blood flow to your face keeps your skin supple and youthful. The blood vessels in your face dilate and bring more blood to the surface (this is why your face gets red). Healthy blood circulation to your face also enhances the delivery of oxygen to your skin, giving you a more balanced skin tone.
07. Facials
Facials are the holy grail for attaining glowing, bright skin. With top-of-the-line skin care products and facial massages that keep your skin looking incredible for more than a month, who doesn't want regular facials? But not everyone can drop $200 to $300 on a trip to the spa. Luckily, there are a couple ways around this. We suggest re-creating the spa experience weekly from the comfort of your home or seeking out affordable facial options. Popular salons such as Mario Badescu and Heyday offer facials from $40 to $90.
Photo Credit: Jordan Voth