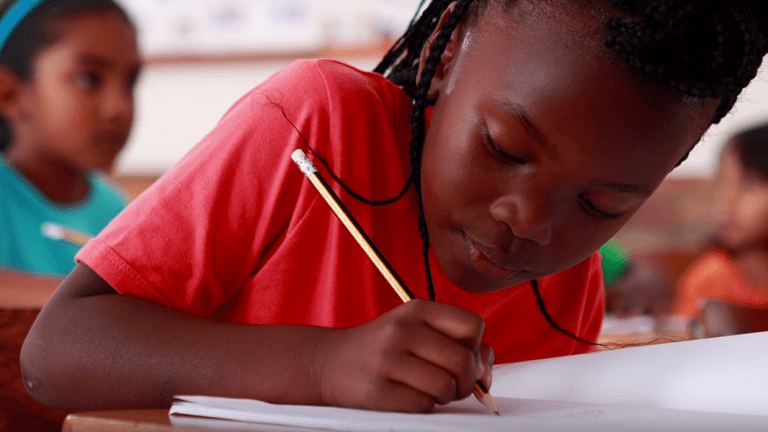 4 Thought-Provoking Ads for Women's History Month
Watch, be inspired, and go make history.
Are you ready for Women's History Month? Oh, you didn't know it was happening? You're not alone—during March, most of us will run into more St. Patrick's Day and pre-Easter decor than anything else. Which is all well and good, but this is also the month when we take a moment to recognize the legacy of women. To that end, companies have been putting together ad campaigns designed to celebrate Women's History Month and add a surge of girl power to your day. Here are four of our favorites.
01. Ann Taylor
As a clothier, Ann Taylor continues to be a leader in the working woman's wardrobe department, and in this timely ad, the company is throwing a little encouragement into the ring for its loyal consumers. "Before there were power suits," the recent ad starts, "there were picket signs, panty hose, bodysuits, lawsuits." It continues, "Behind every conference call, there have been catcalls [and] calls from school," poetically pulling together many challenges and phenomenas experienced by working women that men often don't experience.
"We couldn't have done it without the women who came before us and the women who stand beside us," the ad culminates, highlighting words that will ring true to every woman: "Behind every great woman is another, and another, and another . . . this is our strength."
02. Brawny
The brand famously known for strong paper towels, Brawny, has released a new packaging this month that displays a woman in its famous red-plaid-shirt-wearing logo. It's a simple change but one that is likely to tickle many moms in the cleaning aisle this month. While women and men have many different strengths, there's no doubt that women who carry a lot of the loads of house and family, not to mention professional careers, are strong indeed, and it's always nice to get a little recognition (even if in a gimmicky way). Well played, Brawny.
Accompanying its unveiling of the image, Brawny posted a video on Twitter displaying a short ad for Women's History Month. The spot shows a list of women who have broken barriers—Harriet Tubman, Susan B. Anthony, Marie Curie, Amelia Earhart, Serena Williams—before ending with "tomorrow's barrier breaker," referring to the many women today who will continue on paths of greatness.
03. ESPNW
ESPNW released a powerful Women's History Month ad first thing in the morning on March 1. In the commercial titled "Movement Is a Movement," it directly addresses some of the obstacles that female athletes face. The narrator reads a letter written by an anonymous female athlete to the rest of world, which begins by telling us what women sports are not meant to be, including "not for your assessment or your arousal"—a direct blow to the sports entertainment industry. "No boy I know has ever been told he couldn't play, shouldn't play," she continues, hitting on a great point. The video shows 150 seconds of female athletes without showing a single sports bra or sexualized image. Instead, the ad shows some of the greatest diversity in a commercial I have ever seen: young, old, and women of every race.
04. P&G
Rounding out the empowering ads is Procter & Gamble. Starting with the iconic strums of 4 Non Blondes' "What's Up," the ad is driven by words and pictures that challenge stereotypical gender roles. The ad successfully reminds us how, while the different sexes may gravitate toward different endeavors and have different strengths, certain things ranging from math and science to housekeeping and diaper-changing don't need to be constrained by gender barriers.
"Hugs don't care who give them; equations don't care who solve them," the ad starts out, ultimately climaxing with "fears don't care who conquer them" and "equal pay doesn't care who demands it." Try and watch all the way through without feeling a surge of girl—and boy—power and maybe even shedding some tears.
These ads definitely got us in the mood for Women's History Month. Beyond just buying a product, these encourage us to do something today that will make a difference.