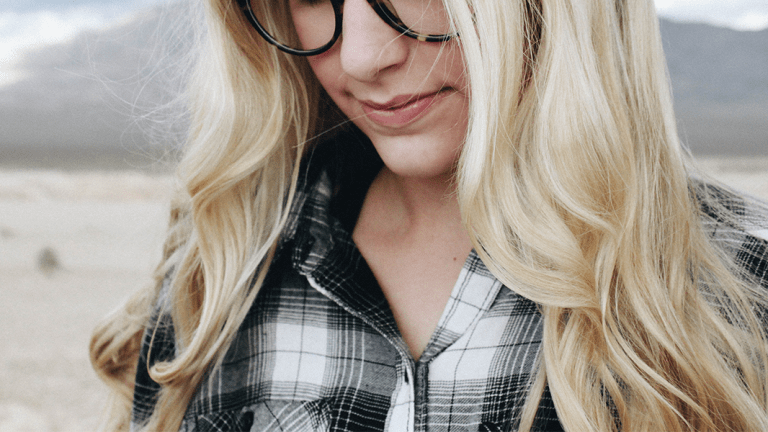 How to Handle Success at a Young Age, Whether You Have It or Want It
Expert advice for what to do whether you're Taylor Swift or sleeping on your friend's couch
At the 2017 Oscars we watched two young Hollywood stars take home top honors: a barely 32-year-old Damien Chazelle won Best Director, and 28-year-old Emma Stone won Best Actress, both for La La Land. Chazelle now holds the record for the youngest person ever to win in his category; the average age of recipients is 46.
While these wins are exciting and deserved, they beg the question: Where do they go from here? Is rapid success something young people aspire to without realizing its potential to derail a long, fulfilling career? At the Millennial 20/20 Summit held in New York City last week, it was widely discussed that lists such as Forbes' "30 Under 30" didn't even exist until five years ago. Before then, no one with less than three decades behind them was expected to own a multi-million-dollar company or make major innovations. Not anymore. This generation's working class wants success, and we want it fast. But what happens when we get it?
Can early success mean long-term failure?
No one is suggesting that the Taylor Swifts and Mark Zuckerbergs of the world opt out of their achievement just because it came early. But for some, success brings complications. Actress Sarah Paulson, 42, (12 Years a Slave, The People v. O. J. Simpson) recently told GQ that she's thankful her success didn't come too soon. "If any of what I'm having happen now—the successes—would have happened to me when I was younger, I would have been ruined," she told the magazine. "Because when you're young, and things come super-easily to you, and you have success right out of the gate, you're liable to think that's how it actually works."
National Board Certified Counselor and Licensed Mental Health Therapist Marion Rodrigue says that often she sees clients who, similar to Chazelle or Stone, experienced big achievements at a young age, manifest disorders of anxiety, depression, and narcissism, as well as perfectionism and fear of failure. Alone or in tandem, these conditions can make maintaining that success or attaining future accolades taste more bitter than sweet. 
How common is this phenomenon among millennials?
When you think of people who may be facing post-success symptoms, there's no shortage of high-profile names. Take 2016 for instance: then-17-year-old Malala Yousafzai won the Nobel Peace Prize; at 26, Taylor Swift won Album of the Year at the Grammys; the musical Hamilton written by millennial outlier, Lin-Manuel Miranda (then only 36), won ten Tony Awards; and then-31-year-old swimmer Michael Phelps won his twenty-third Olympic gold medal in Rio, putting him well above the previous record of nine golds. In pop culture and in society at large, there is no shortage of young people basking in achievement right now. And there's ten-fold more wondering, "Why not me?" 
Rodrigue says a lot of younger clients in her practice struggle with the expectation that they shouldn't have to start small. They expect high-earning, top-rung positions right out of college, she says. If this doesn't happen quickly for them, they tend to give up. Of course we know that the likes of Michael Phelps worked really hard for their honors, but for many, success is just as much about work as it is right-time, right-place luck. That can be hard to face.
"The best advice we can give young people is that it takes time to figure out the intricacies of life," Rodrigue says. "In order to grow emotionally, we all need to be able to handle set-backs, rejection, and failures—this is what makes us resilient." Sometimes too much success too soon can prevent us from experiencing the necessary prerequisites for endurance and fortitude. 
What can we do about it?
Rodrigue shares that people who hit big milestones early in life often fear they might be a "one hit wonder" or feel hollow because there isn't a clear benchmark ahead of them. To combat this, she advises clients to focus on not taking their achievements for granted. "It's important to remain humble and acknowledge that this success is likely due to hard work, combined with unique, positive circumstances and opportunities that contributed to a certain serendipity," she notes.
Whether you fall into the prodigy category or the still-living-at-home-with-my-parents camp, you must see success for what it is not: the end all, be all. Rodrigue says, "[T]o be sustainably happy and fulfilled, we must develop intrinsic self-worth and unconditional self-acceptance, which allows us to love our self and be happy even when we fail in some way or don't receive praise and recognition from outside sources." Of the lies millennials need to stop believing, "I should be successful by now!" should be near the top of your list.  
Whether you're just starting your career or are a few years into your field, don't worry that just because you aren't a "30 Under 30" you aren't on track. Working hard is great, but relying only on outside measures of success won't bode well for your longterm health and happiness. Taylor Swift told TIME, "The only thing I compare myself to is me, two years ago, or me one year ago." Whether you're a world-famous artist or a third-year school teacher, that's good advice we can get on board with. As long as you're self-reflective and growing in your own right, you'll find the fulfillment you seek. 
Photo Credit: Alexi Copley