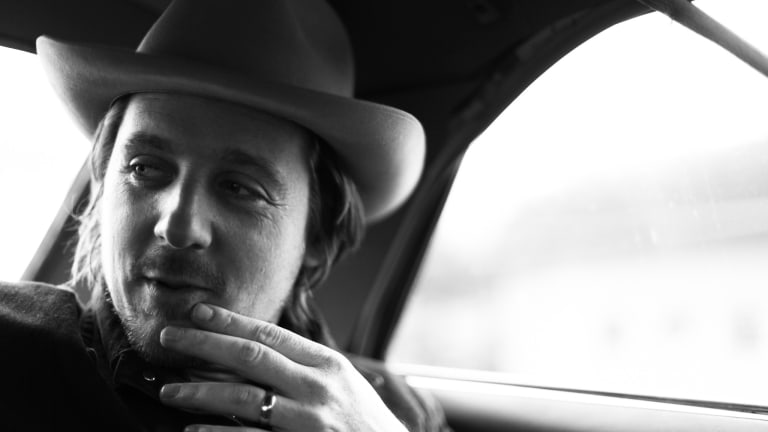 4 Soulful Male Voices That Are Setting a Beautiful Trend in Music Right Now
From 'Way Down We Go' to 'Human,' the blues are back.
Maybe it's just me, but after hearing so many songs by Justin Timberlake and Justin Bieber, hearing some deeper voices on the airwaves is a welcome change. I'm apparently not alone in thinking this, as a number of soulful male singers from all over the world have been topping charts lately. Here are some of the most noteworthy.
Kaleo
This Icelandic band of four has released two studio albums since it formed in 2012. The band's latest, A/B, features the single "Way Down We Go," something of a modern Lenten ballad which has enjoyed time at the top of the Billboard Alternative Chart, as well as a climb on the top 100. By the Delta blues sound of these boys, you'll be surprised Kaleo didn't start in some American town with tumbleweeds. Just try not to get hooked on this latest musical import from Iceland.
Sturgill Simpson
Sturgill Simpson is a Kentucky-born man who started his foray in music with bluegrass. After gigging with a few bands, he moved to Nashville with his wife and recorded a self-funded album, High Top Mountain, in 2013. Shortly after, Simpson recorded Metamodern Sounds in Country Music in 2014, which received acclaim on many Best of 2014 lists for its merging of country with a deeper soulful sound. Simpson's latest, A Sailor's Guide to Earth, received Grammy recognition and put the man on the map for the rest of us.
Rag'n'Bone Man
Rory Graham is the English-born singer behind Rag'n'Bone Man, iHeartRadio's latest on-the-verge artist. Graham took home the British Breakthrough Act at the 2017 Brit Awards and has spent the past couple months topping charts around Europe. If you've heard his deep bluesy voice, it's likely from the single "Human," in which he sings the refrain, "I'm only human, after all / I'm only human, after all / Don't put the blame on me." His music video for the song features his face morphing into other human faces, a trippy way of getting the message across, but, musically, it's one of those songs that's powerful in its simplicity. Rag'n'Bone Man's debut album, Human, was released in February 2017. This man is only getting started.
Leon Bridges
Leon Bridges is an old soul of a 27-year-old hailing from Fort Worth, Texas. A list of soulful voices would be incomplete without this recent addition to the rhythm and blues genre. If you haven't listened to him yet, you're overdue. While his album Coming Home was released in 2015, his single by the same name made Top 10 Most Viral Tracks on Spotify almost instantly and isn't getting old. We can't wait to hear what's coming next.
What I love about blues and soul is its ability to take down times and themes and turn them into something beautiful. Here's hoping we hear a lot more of these deep voices reaching the heights of human expression.
Photo Credit: Sturgill Simpson