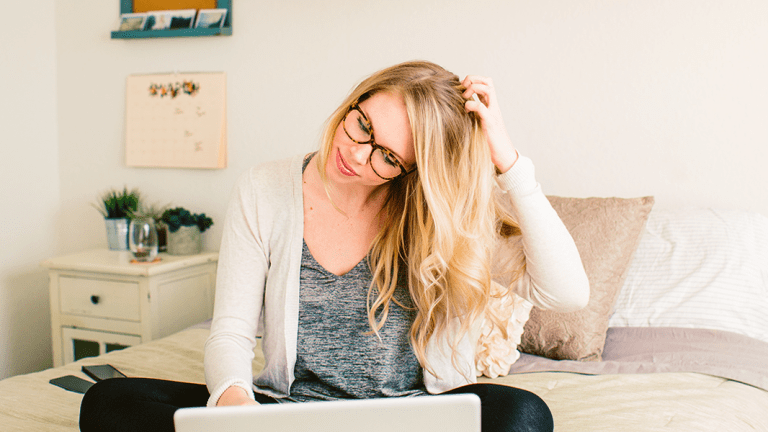 3 Tips a College Student Can Teach You About Managing Your Money
To abandon the mentality that 'money is no object,' think like a student.
As a Millennial paying my way through college, there are days where I dream of winning the lottery—or just chancing upon a $20 on the ground. It can be hard to say no to shopping. My wallet weeps after filling my car up with gas.
I constantly vacillate between wanting to be a spender and needing to be a saver. Ideally, when it comes to finances, we want to make decisions that make us happy and don't hold us back. But the reality is that sometimes our little financial decisions make that reality a lot harder. Eating out often or habitual shopping—despite how fun these activities may be­—can add up and hurt us in the long run.
Most college students learn the hard way that a "money is no object" mindset isn't sustainable. From a college student for whom these financial lessons are still fresh, here are 3 tips to keep in mind when managing your finances.
01. Make saving a priority.
In a survey conducted by the Federal Reserve Board, about half of Americans say they would have trouble paying for an emergency that costs $400. This shocking stat is indicative of the huge underlying issue of our society's consumerism. Many of us are living paycheck to paycheck or close to it. We prioritize spending over saving, which can have serious repercussions, especially in the case of unforeseen circumstances.
When an emergency financial situation arises, saving money, even if in small amounts, and curtailing your spending can guard you against setbacks. If you hate the thought of setting a budget, remember that saving up for a dream vacation—or any other goal for that matter—is empowering. Set up an automatic transfer to your savings account each month. Even if it's just $20, it's at least something to have reserved for a rainy day.
02. Earning extra income is possible—and practical.
No one knows better than college kids that creative ways of securing extra cash do exist. Modcloth, for instance, was founded in a college dorm in 2002 by high school sweethearts; now, its yearly revenue is estimated at $200 million. With digital innovations making the sharing economy possible, earning dough is more doable than ever. It doesn't require you to pick up another job or change your current one. Try one or more of the following "odd jobs" on your time:
03. Budget for your best self.
American author and radio host Tom Bodett says, "In school, you're taught a lesson and then given a test. In life, you're given a test that teaches you a lesson." And one of life's greatest tests is managing your personal finances responsibly. As with going to school, regularly "studying" your money and using it intentionally sets you up for success down the road.
Contrary to popular belief, budgeting is less about restriction and more about self empowerment. When you discipline your money habits, you're conditioning yourself to be at your best mentally, emotionally, and even physically. If a gym membership motivates you to live healthy, prioritize it in your budget. If eating out is breaking the bank and hurting your diet, cut back. The important thing to remember is to meet yourself where you're at. Even if you don't have a ton of money, you have the power to prioritize your spending habits in ways that help you be your best self for the long haul.
The benefits of budgeting in your twenties—like actually enjoying your money to guiding your future housing situations—are numerous. Your future self will thank you for the dough decisions you make today. Whether you're still in college, or you graduated ten years ago (Hey, hey, class of 2007!), the time for saving, earning, and spending like a student is now.
Photo Credit: Shannon Lee Miller