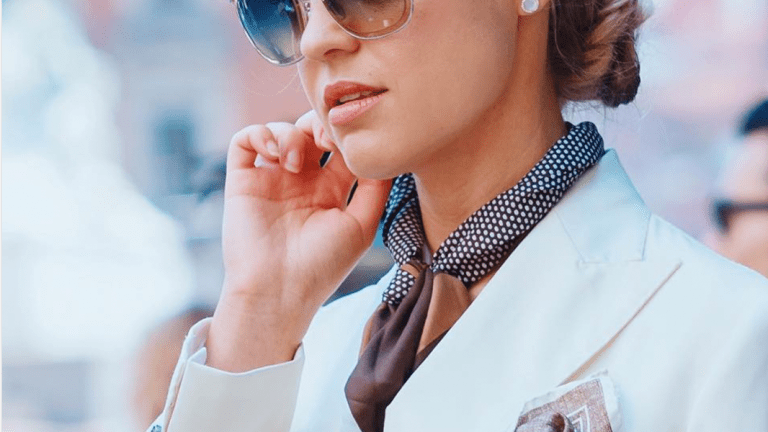 Meet the Modern-Day Grace Kelly Who Is Bringing Back Classic Style
Eleonora Mararo is making timeless style new again.
It's no secret that we have a particular affinity for style icons of the past. No matter what trends dominate the fashion scene, we always find ourselves going back to the classics. But we're not the only ones who look to our fashion predecessors for inspiration.
Meet Eleonora Mararo, an Italian handbag designer and style icon who is giving us some serious Grace Kelly vibes. From figure-conscious outfits of impeccably tailored jackets, button-ups, and smart slacks to swooshing circle skirts and pencil dresses, this street-style star both dresses and looks like the beloved Princess of Monaco.
Her silver screen–worthy style is not by accident. In an interview with Flair magazine, Mararo explains, "I have witnessed so many trends come and go, and it finally made me realize that style is the only thing that lasts forever and shapes your unique self."
Can we get an amen?
"I'm not at all against trends," she continued. "I do keep an eye on them to see how the fashion world is changing and why—but I never blindly follow them. . . . I'm trying to create my wardrobe of timeless pieces relevant at all times, and I just love the results and how it reflects my personality more and more and tells the world who I am."
A wardrobe full of timeless pieces that help reflect the internal? Mararo is speaking to our souls. For more modern-meets-ladylike inspiration, here are some of our favorite looks from this style star.