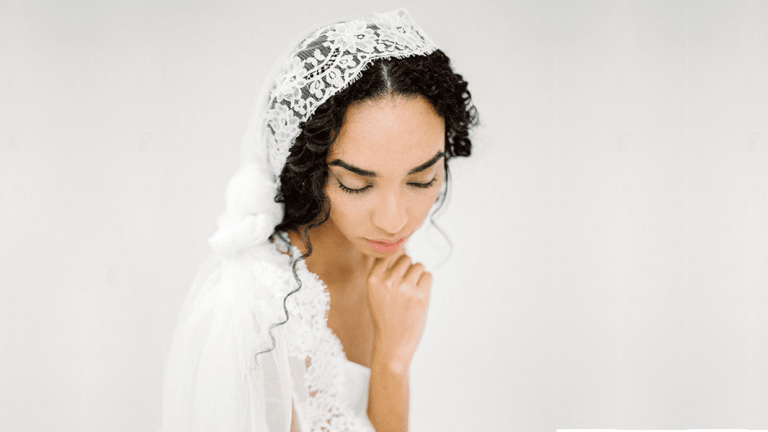 Discover Your Unique Bridal Style
Which one are you?
Finding your style is clearly not something that happens overnight. We all go through different stages in our fashion journey—some more embarrassing than others. But when it comes to shaping your bridal style, you're not exactly afforded a trial-and-error period—you get one shot that will live in photos forever!
If you were the type of girl who struggled to choose something to wear for picture day at school, then finding a bridal look may seem nearly impossible at first. Pinterest can help shape the direction you want to take your style in, but it can also lead to inspiration overload. The best thing to do is to take a step back and look at the different types of bridal styles out there. Diving deeper into the look of a bride can help you relate to one in particular. If you can see yourself falling under any of these categories, then you are on your way to finding a breathtaking look for your own walk down the aisle.
If you consider yourself a no-fuss type of woman, you might be drawn to a more simple bridal style. You know there's no need to go over the top; you're confident in your own skin, and you don't need to be all done-up to feel beautiful. If this sounds like you, then you're likely to find beauty in the simple things.
You may be more inclined to choose a natural dewy makeup look. Think Grace Kelly with a nude lip, subtle liquid liner, and elegant low bun. If you've gone with a simple dress (maybe a classic A-line silhouette without embellishments or extravagant fabric designs), you can work in elegant pearl or diamond pieces. Because you find beauty in simplicity, try smaller jewelry like delicate diamond hair barrettes, pearl studs, or a ribbon detail around your waist. The look is effortless and timeless.
If you have a flair for billowing fabrics, romantic laces, and a secret love for floral crowns, you might just be the whimsy bride. You aren't afraid of mixing it up with an unconventional wedding look while making sure you feel like yourself.
Inspired by nature and carefree romance, there's no structure or formula, but rather an overall free-flowing look that speaks to your personality. This means a comfortable dress that you can move in, bohemian wreaths, feminine lace sleeves, and fairy-worthy leaf or floral hair pins. To really touch on nature's inspiration, try to go for a warm makeup look with chocolate eyeshadow hues and golden bronzer. 
If you have a pile of bridal magazines on your floor, you might be inspired by a more glamorous bridal style. You're drawn to classy and elegant pieces that are showstoppers. The glamorous bride is likely to have carefully coordinated each piece she chooses and has a passion for sleek, polished, and upscale looks. Whether it's a dramatic off-the-shoulder dress worthy of Beauty and the Beast, pearl drop earrings, or a clutch with a delicate flower accent, you're the type to have a very clear vision of how you will look on the big day.
For the hair and makeup, consider turning up the intensity just a bit. A cut crease eyeshadow look or an intricate voluminous updo will have you feeling like a princess in no time.
It's your big day, and you're pulling out all of the stops. You're not the type of person who likes the idea of following the stereotypical bridal look, so you're more inclined to let your personal style shine through. Your wedding day is like the grand exhibition of your unique tastes.
Your flair for the expressive will have you embracing rich colors, over the top embellishments, and vintage inspired details. Whether it's a baroque crown, beaded shoulder epaulette, cathedral Juliet veil, or a moody grey gown, you will certainly have a unique way of creating your dream wedding look. Your makeup look is bound to include a bold lip, dramatic eyes, and a flushed cheek. 
Even if taking vows is a serious life event, you're not about to let that get in the way of having fun and celebrating! If you don't want to get too intense with the traditional ball gowns and perfectly color coordinated bridal looks, you might be a playful bride. The playful bride is inspired by youthfulness, and chooses pieces that reflect how she is still young at heart. There are no rules here!
If you love a good 1950s throwback, drawing inspiration from retro styles might be your theme. Colorful accents really express your playful side, so consider rocking a bright red or pink lip and a pair of similarly colorful heels. The devil is in the details—look for quirky accessories like floral hairpins, bird cage fascinators, and fluffy petticoats that peak out from underneath your skirt. Perhaps your bright side will show through with a bright lip or an old Hollywood cat eye on your big day.
If the hullabaloo of wedding day prep makes you cringe, you might be more suited for casual bridal look. It's not mandatory to look like the wedding cake topper, and there's nothing wrong with rocking a casual outfit. You're a low maintenance gal who is perfectly content with the little things. You might be drawn to dresses that are super casual, like a wrap dress you can wear on future occasions. Your relaxed yet classy ensemble makes it clear to everyone that the most important part of your day is not the way you look, but the marriage itself.
To maintain the casual approach, try the bare minimum with your makeup and hair, using products that enhance your natural beauty. Mascara + a touch of blush + gloss to highlight your lips is a never fail formula. Avoid the time consuming process of getting your hair done, and just go natural. Run a brush through it, keep it down, or pin a few pieces away from your face. You can never go wrong with being honestly and irresistibly you.