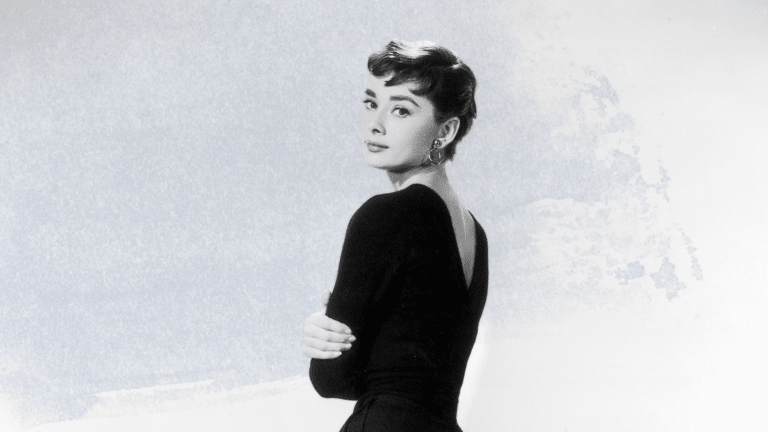 3 Style Rules Audrey, Grace, and Jackie Used That You Can, Too
It's not a coincidence that we love all their looks.
The meaning of style has become murky. From the fast-fashion stores that dominate the industry to the magazines that praise the trendiness of Kendall Jenner and Gigi Hadid, too often style is becoming conflated with what's hot right now. While obscure fashions take their yearly turn in the trend rotation as seen on varying "It Girls," they can't hold a candle to the ongoing style lessons of true icons.
No matter where the style au courant takes us, the enduring presence of the classic style icons remains through their photos, films, and, most importantly, their legacies. We analyzed our ultimate favorites—Audrey, Grace, and Jackie—to see if there were any connecting style traits among them. Turns out that there are, and you can copy them.
The most common theme among enduring style icons is the use of classic pieces. It's a common misconception that in order to be a style icon, you must reinvent the wheel. But when looking through the most famous looks of the greatest style icons, you will find button-up blouses, turtlenecks, midi skirts, blazers, pencil skirts, ballet flats, pumps, and the like—essentially, basic pieces that are worn throughout every decade no matter what trends are dominating the fashion scene.
Truly, what makes a woman's style iconic is how she chooses to wear the classics. Rather than boring, it's the versatility of the classics that makes them easy to style uniquely. Each icon has an intuitive sense of style, which shines through in the way she put together an outfit. For example, Jackie Kennedy wore seemingly basic pieces: A-line skirts, long-sleeve shirts, jackets, ballet flats, and sunglasses. Her style, however, never failed to be world-renowned for its individuality.
Another common trait amongst our fashion idols is figure-flattering clothing. A woman who dresses for her body always looks incredible. Style icons know the worth of a well-tailored wardrobe. That's why fit-and-flare and A-line dresses are often associated with classic style icons. No matter how many times we've seen the style, a beautiful dress is always reinvented when worn by a new woman.
Grace Kelly is a perfect example of this. Her style is the most body-conscious, as she almost always wore dresses and tops that highlighted her waist and the elegant curve of her neckline—and her look never gets old.
Think a style icon has to recreate her look every day? Believe it or not, all the greats repeat outfits (Kate Middleton included!). In other words, they had uniforms. After curating your trademark look, why fix what isn't broken? Instead of wearing a totally different outfit every day, the style icons stuck to the outfit formula they became known for.
Audrey Hepburn was the queen of outfit formulas with her personal uniform consisting of cropped cigarette pants, ballet flats, and either a form-fitting long-sleeve shirt or a button-up. She wore a variety of colors but always stuck to her uniform of separates, perhaps creating the most iconic style of all.
Wondering if there are any modern-day classic style icons? Check out Jenny Walton, Eleonora Mararo, and Olivia Palermo for some inspiration worthy of yesteryear.