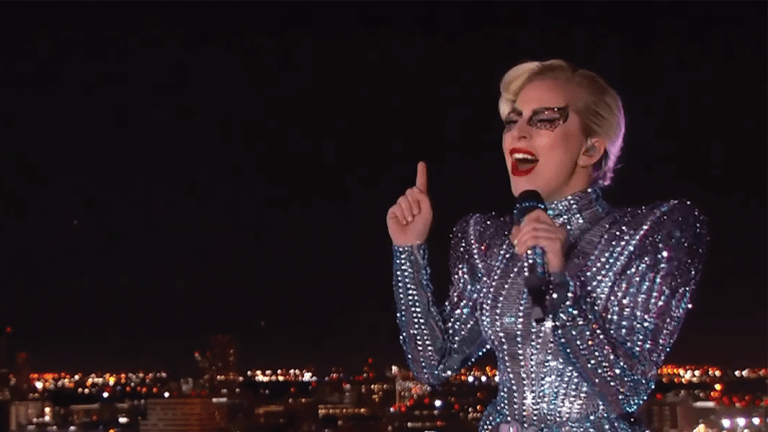 Our Favorite Women-Empowering Moments from the Super Bowl
Teams aside, these are five winning moments worth celebrating.
The Super Bowl is over, and the Patriots have taken home their fifth title. But, if you were tuned in for Gaga more than Brady and the commercials more than the touchdowns, here are some of the night's non-football highlights. Patriots or Falcons, these are five women-empowering moments we all can celebrate.
01. Superwoman Melissa McCarthy
In her Kia commercial for an eco car, Melissa McCarthy plays an eco-warrior, and, for me, she basically won the Super Bowl.
It's hard to imagine any other talent matching McCarthy's sheer hilarity in this short sketch. John Malkovich was a close contender, but I'd say McCarthy won the day.
02. Lady Gaga Owns Her Moment on the Main Stage
Performing her halftime show solo, Lady Gaga was the first artist to perform without inviting other artists to share the stage since Prince ten years ago. And I say, why not? Let the lady have her moment.
"I've been planning this since I was 4, so I know exactly what I'm going to do," Gaga said in an interview last week. "For me, it's all about giving to the fans and bringing people together that wouldn't normally come together. . . . It's such a big world stage in terms of how many people see it, and it's been done so many times. I think the challenge is to look at it and say, 'What can I do differently; how can I elevate certain little things here and there and also make it about the music?'"
Gaga literally elevated things by employing hundreds of drone lights flying in the sky, as well as by standing on the roof of the stadium and flying down to the field by a cable. The singer proceeded to perform a number of past hits and (my favorite moment) one song from her latest album Joanne, "A Million Reasons."
Since the performance, though, critics have had all range of responses—that the singer was either too much or not enough of what they wanted to see from her. For some, like Sonia Saraiya at Variety, it was a missed opportunity to make a loud political statement. Joanna Robinson at Vanity Fair, however, thinks there was a secret, highly political message tucked in some lines of Woody Guthrie's famous song "This Land Is Your Land." As much of the performance was highly sexualized, I have my own critiques. But as for those opening lines of the performance, which included a mashup with "God Bless America" and the Pledge of Allegiance, I felt that was possibly the most unifying and uplifting moment of the night.
03. Elizabeth Banks Directs Her First Super Bowl Ad
Elizabeth Banks made her Super Bowl ad directorial debut in the commercial for Persil ProClean. Not only is the Super Bowl largely marketed to men, but the advertisements in years past have also had a trend of depicting women in a range of objectifying ways.
So this year, not only was it good to see fewer women in bikinis eating burgers, for instance, but it was also great to see women such as Banks in the director's seat. Coincidence? I think not.
04. Call It Girl Power . . . Call It Gender Equality . . . Either Way It's a Good Thing
In an Audi commercial that already received quite a buzz last week, a girl wins a box car race against boys to the ominous narration of a world that would treat her as less than.
While the commercial itself emphasizes that girls should be on a level playing field with boys and lauds Audi's commitment to equal pay for equal work, many disgruntled viewers have apparently interpreted it to send an anti-male message. I viewed it as a heart-tugging message of trying to make the world a better place for our girls. Which, if you're unaware there's a problem, read below.
05. Trafficking Crackdown Continues
We know the Super Bowl is a time when sex trafficking spikes, and this weekend it became evident it's not just at the game itself. In California, police arrested 474 people and rescued twenty-eight trafficked minors and almost as many trafficked adults in a sting operation targeting sex buyers and traffickers. We applaud the California police for their dedication to not only making a difference to those rescued but also for sending a message to the rest of the country that buying sex has consequences.
Photo: NFL