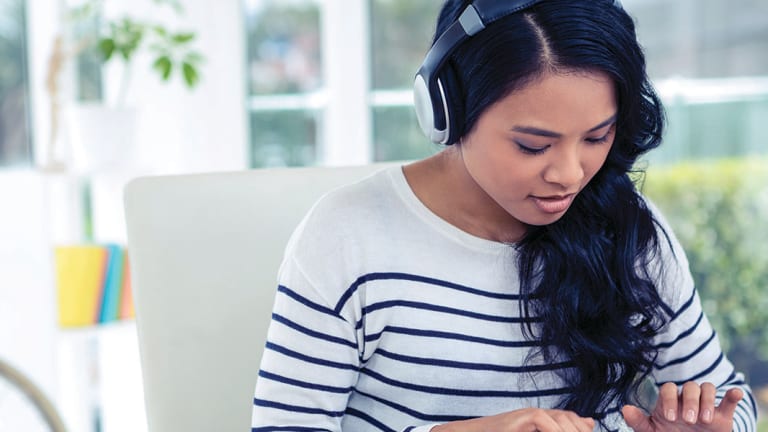 6 of the Top Podcasts on How to Combat Objectification of Women
We listened to tons of podcasts on objectification of women. Here are our top picks.
The objectification of women remains one of the greatest obstacles to female empowerment. And, unless you have been living under a rock for the past decade, you may have noticed that popular culture seems to be saturated with it.
As with so many problems in the world, the first step to overcoming objectification is education. So, what do we mean by objectification? Whom does it affect? What forms does it take? And why does it matter?
In the following podcasts we hear from women, men, feminists, scientists, and journalists. Each with a unique angle, these women and men share their insights on female objectification and how we can resist it.
01. Sexual Objectification in Advertising
In this podcast, Zach Moss and Emily Garcia of The Daily Emerald discuss the sexual objectification of women in the advertising industry. Garcia thinks that advertising is a reflection of a society's values. She calls it "the selling of ideas" and says that our society is selling women and men short. She says, "I don't know what makes me more frustrated, the fact that they are belittling a woman to the point that she's no longer a person but a sex toy, or the fact that they think so little of men."
02. Women as Objects
If you are short on time, then this is the podcast for you. In sixty seconds, Christie Nicolson reports on the findings of Princeton psychologist Susan Fiske, who spoke at the most recent American Association for the Advancement of Science meeting in Chicago. Fiske explains her study, which shows how when men see photographs of semi-naked women, "their brain registers the women as objects to be acted on."
03. Objectification as Consumption
In this podcast, objectification gains another dimension as Meghan Murphy and Carol J. Adams discuss the idea of objectification as consumption. Carol J. Adams is author of The Sexual Politics of Meat: A Feminist-Vegetarian Critical Theory. Among other things, Adams emphasizes that the problem with objectification is how it reduces a whole being to parts.
04. Stories of Objectification
In this podcast, Guardian columnist Jessica Valenti, author of Sex Object: A Memoir, speaks to different women and hears their stories of sexual objectification. One of these women is Jessica Knoll, who discusses her novel Luckiest Girl Alive. From harassment to rape, some of these stories make for uncomfortable listening. But Valenti thinks that sharing is important nonetheless.
05. Porn as a Major Source of Today's Objectification of Women 
Who said objectification only harmed women? In this podcast, Tripp Lanier interviews Gary Wilson, author of Your Brain on Porn. Their conversation is less concerned with the actual ethics of objectification, but it does show how pornography has very clear negative consequences for men. Wilson suggests that continuous use of Internet porn can even cause social anxiety and low self-esteem as well as sexual problems. 
06. How Porn Affects Rape Culture
In this podcast, husband and wife Zac and Sally talk to Verily's culture editor Mary Rose Somarriba, who discusses her own research on the subject. During their conversation, the dots are joined among the science of porn, its effect on the male brain, and how it is affecting relationships and the culture as a whole.
This podcast is a great one to end on, as it suggests some of the ways we can combat rape culture and encourage healthy relationships.
Do you have other favorite podcasts on the subject? Tell us in the comments below.
Photo Credit: Adobe Stock