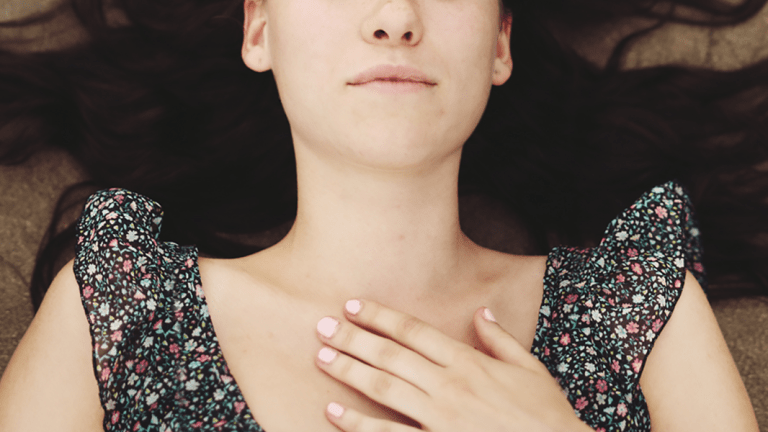 Why Protecting Our Naked Bodies from Objectification Isn't Abnormal
Playboy brings back its old ways, saying 'nude is normal.'
Last year, in an attempt to revitalize its waning subscriber base, the iconic Playboy magazine made a historic decision to scrub explicit nudity from its pages. Hoping to secure more advertisements and attract a younger, wider audience, the magazine maintained its sex-centric focus, but stopped printing topless or fully nude photographs. It appears, however, that the move has not improved the magazine's prospects as intended. Less than a year later, the magazine has reversed its decision; Playboy is returning to its roots and reclaiming its identity as a nude magazine. Defending the decision, Cooper Hefner, Hugh Hefner's son and the recently appointed chief creative officer for the brand, stated, "Nudity was never the problem because nudity isn't a problem. Today we're taking our identity back and reclaiming who we are." The magazine's latest issue features a topless model with the defiant headline "Nude Is Normal."
I can't say I'm really interested in how things play out from here for Playboy. Even in its short-lived toned-down version, Playboy isn't a magazine I'd read or recommend. However, its flip-flop is emblematic of how truly confused our society is about nudity.
Playboy is certainly not the first to appropriate women's bodies in the name of what is natural and beautiful and, therefore, meant to be admired on a mass scale. On the contrary, there is a full-blown movement devoted to normalizing nudity in the public sphere.
As I noted last summer, encouraging women to get comfortable displaying their naked bodies in public (and without regard for possible negative consequences) has become a mainstream trend. Nude photo shoots, couched in a message of empowerment and liberation, have all but become a rite of passage for young female celebrities. And any criticism levied against them is chalked up to "slut shaming."
The underlying message of these campaigns is that nudity is just not a big deal. Nudity is authentic; if it offends or distracts you, that's your fault. The implication, it seems, is that there is nothing significant about the nude human form, and any perceived significance is purely the product of socialization and oppression. Thus, in an ideal world, nudity would raise no eyebrow, draw no stares.
Yet this widely accepted idea is contradicted by another robust and growing modern movement, one that seems to acknowledge that the human body, particularly in its nude form, is powerful and sacred and that one's decision to reveal it—to anyone—is of profound personal significance. Consequently, to have it revealed without consent is a violation of the highest sort. When in 2014 nude photos of Jennifer Lawrence and others were stolen and mass distributed, we rightly called this an atrocity. Similarly, there is growing opposition to horrifying practices such as "revenge porn." Celebrities such as Taylor Swift and Anne Hathaway have even spoken out against paparazzi publishing photos of them in bikinis without their approval. At the very least, there seems to be a growing awareness of the importance of having agency over one's naked body and who is allowed to see it. These messages imply that nudity is not, as it were, insignificant.
Some will say that these two ideas, that nudity is not a big deal and yet to reveal someone's naked body without their permission is a violation, are not incompatible. According to this logic, when it comes to nudity consent is the only vital concern.
I can't help but disagree. Of course, consent is essential in such matters. When Erin Andrews sued for $55 million dollars after a stalker recorded a nude video of her dancing in her hotel room and then leaked it on the Internet, I applauded the judge's decision. During the 2014 celebrity nude photo hack, I did not blame the victims and was offended by those that did. But the heightened emphasis on consent in these matters is precisely due to the significance, power, and vulnerability of the nude human form.
In fact, the celebrity photo leak aptly illustrates my point. It would be very difficult to argue that the nude nature of the photos, and not simply the fact that they were stolen, was of prime significance in the matter. Lawrence's response calling the incident a "sex crime" only supports this claim. Calling out everyone who viewed the photos, Lawrence stated, "Anybody who looked at those pictures, you're perpetuating a sexual offense. You should cower with shame. Even people who I know and love say, 'Oh, yeah, I looked at the pictures.' I don't want to get mad, but at the same time I'm thinking, I didn't tell you that you could look at my naked body."
She didn't say I didn't give you permission to look at me or I didn't give you permission to see what pictures I send to my boyfriend, both of which would be true and valid statements. She said, "I didn't tell you that you could look at my naked body." And the undeniable reason for why the nudity of the photos became the centerpiece of the incident is that, despite what Playboy or anyone else says, nudity is not insignificant or unimportant. It is deeply personal, it is meaningful, and attempts to deny that are not doing women any favors.
Don't let headlines fool you. Nudity is not trivial. Your body and how you dress it are not insignificant. And despite what its headline reads, Playboy's reincorporation of nudity is a very tangible, if unfortunate, testament to that fact. Sure, the magazine is stressing that "nude is normal," but it's doing so while hoping that it is significant enough to keep the magazine afloat.
Photo Credit: Regina Leah