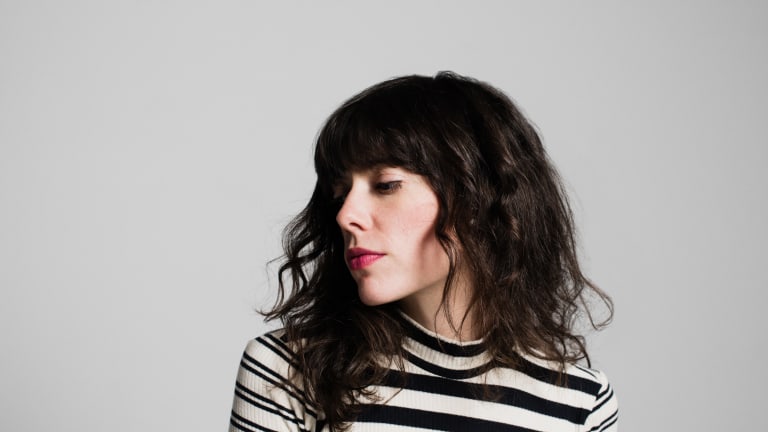 If You Like The Lumineers, Try These Other Indie Musicians
Because 'Ho Hey' might be getting a little old now
Several years ago, the sprawling, amorphous, and at times self-composting genre of music we have come to know as indie rock underwent a recalibration. As the ripples from the post-punk and new new wave campaigns ebbed, a burgeoning sound—indie folk, neo-Americana, roots revival music, whatever you want to call it—started gaining popularity. Earnest-sounding, invariably behatted men and women brandishing banjos, mandolins, and, yes, even cellos and ukuleles were at the vanguard of this crosscurrent of indie rock, one that saw more than a few bands and artists build a sustained success.
The Lumineers, a two-guys-and-a-girl trio out of Denver, is one of the very best of the groups that own real estate in this musical territory, which it staked out with its self-titled 2012 debut. That record featured the song "Ho Hey," a supernova-size hit by indie standards and a college radio mainstay ever since its release. International touring, a cascade of film and TV appearances, a couple Grammy nominations, and even an album that debuted at No. 1—last year's Cleopatra—followed. Let's look at some groups and artists that might cozy up to The Lumineers on a rootsy-ish indie rock playlist, from the obvious to the obscure, the current to the classic, and points in between—and as always, unvarnished, non-definitive, and open to debate.
Edward Sharpe and the Magnetic Zeros
It makes sense to begin with these popular progenitors of the wave of folky collectivism that swept up indie rock in the late aughts. With a note of gospel psychedelia as leavening agent, Edward Sharpe and the Magnetic Zeros are a clear antecedent to The Lumineers. They delivered what remains a defining anthem of the roots revival sub-genre, "Home," from their 2009 debut Up From Below. This whistling-infused duetting sweethearts' ode to the hearth became, like "Ho Hey" after it, somewhat inescapable, as evidenced by a saturating commercial/TV show/movie blitz. Luckily for ESMZ, the album had other high points ("40 Day Dream" is a personal favorite). If their most recent effort, Persona, lacks some of the loftiness of the original output, it stays true to Edward Sharpe & Co.'s beguiling dark humor and winking hint that salvation awaits just over the horizon, if that's where you're headed.
Father John Misty
Just as Edward Sharpe exists only as persona (of the Magnetic Zeros frontman Alex Ebert), so also Father John Misty is the guitar-strumming guru that emerged from the imaginings of one Joshua Tillman, who did a stint as the drummer for notable indie act The Fleet Foxes. What I like about Father John is his sage-as-charlatan commitment to never quite being the sincere, bearded troubadour of indie rock's central casting that he looks like on first glance. A talented multi-instrumentalist and songwriter, Misty builds his songs around understated grooves and a coded invitation to trust where he's leading.
Natalie Prass
If the popularity of The Lumineers teaches us nothing else, it is that what is new can be old again. Part of the group's appeal, I think, is its ability to clothe rich and original material in the hand-spun threads of the rustic. Natalie Prass works this formula somewhat in reverse. Prass is a throwback in the mold of Dusty Springfield. She delivers vintage-sounding slow-burn soul in a breathy soprano that manages to convey both force and fragility. Prass' distinctive voice and lovelorn lyricism are the meat on the country-cool bones of the tasty Nashville arrangements that anchor her self-titled debut record. Her considerable talent comes with notable bonafides, too, as she has toured with indie rock lodestar Jenny Lewis.
The Head and the Heart
Chances are good that many a Lumineers devotee has heard the catchy, chorus-driven music of Seattle's The Head and the Heart, so this choice may feel just half a notch less obvious than Mumford and Sons or the Avett Brothers would be. I include The Head and The Heart here partly because their music illustrates how a Lumineers-like formula—male and female vocal mingling, unconventional string instruments (fiddle, in their case)—can be deployed to different effect. Where the Lumineers draw you into their rain-lashed coffee shop of the soul and send you on your way feeling fortified against the encroaching elements, The Head and the Heart reach for more of a cathedral-in-the-sun effect, with the requisite awe and echo. I find these two approaches to be complimentary, and there's no doubt that they have both found hugely receptive audiences.
Angel Olsen
I caught the tail end of an interview with Angel Olsen on the radio sometime last year and was captivated by the music that they featured on the program. With lush, reverb-soaked vocals that Olsen delivers in a sonorous croon, accompanied by tremolo-laden electric guitar and synth, such as on the striking track "Intern" from last year's breakout release My Woman. Her songs possess a moody resonance, and she lingers over them like a black widow with an insect firmly nestled in its web. An indelible quality infuses Olsen's music and lends it an inky allure that is cloaking and immediate.
G. Love and Special Sauce
Of course I have to include one true throwback artist, and this time it's G. Love. This Philadelphia trio did their most important work in the mid-nineties; they were pure ancestors of what we now call indie rock. What's more indie than a nostalgic cult following and virtually no mainstream recognition? G. Love can be heard as a sort of urban-inflected, bluesy iteration of the roots or folk rock sound, with the same DIY-type spirit and a stripped down funkiness backing G. Love's city boy patois. The incomparable "Blues Music," a song that punches far above its weight in terms of influence versus recognition, is exhibit A here. It's an indie rock classic before there was indie rock.  
Photo Credit: Space Bomb Records