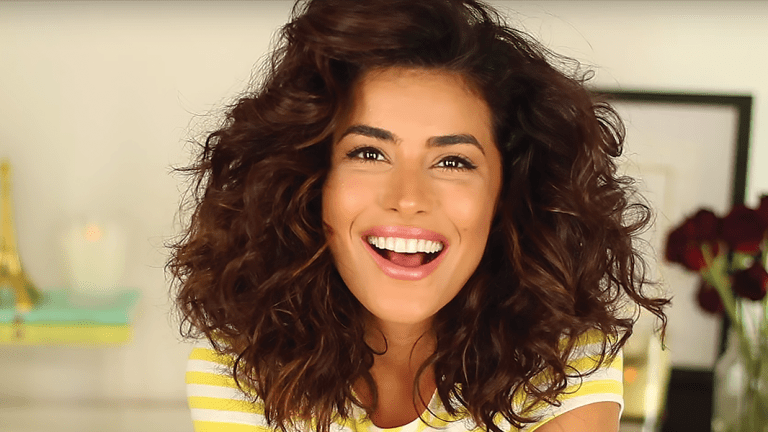 5 Types of Curls to Try This Valentine's Day
This is the day to bring out your romantic waves.
Though styling our hair might often be an afterthought, there is something different about Valentine's Day. Whether you've got a date with a special someone or are happily celebrating with your girls, when better than this day of love to try out some romantic curls? Although the process may be a little more time-consuming than usual, the result has us feeling fun and feminine, which is well worth the effort.
The Classic Curl //
In the spirit of the holiday, we're falling in love with this classic curly look. Emphasizing your hair's natural shine and coloring, this style is the perfect way to take your look up a notch. Plus, second-day curls look just as good.
1920s Finger Wave //
For all you old souls at heart, throw it back this Valentine's Day with a vintage-inspired finger wave. While the style may look like it requires hundreds of bobby pins, hours in front of the mirror, and professional assistance, it's actually pretty simple. You'll be sure to turn heads with this classy and different style.
Voluminous Loose Curls //
If you're looking to put a little extra effort into your look but don't want to look too done-up, voluminous loose curls are right up your alley. Not only are they simple, but they can also be done in no time at all. There's no need for any fancy tools or techniques, just a curling iron and some hairspray.
Romantic Old Hollywood Curls //
Channel your inner Old Hollywood star, and go glam with this look. This is the perfect way to dress up a classy casual outfit or pull together a night-out look. Pair it with a bold lip and a fresh face to really feel like you're in a romantic 1950s film.
Wild Curls //
For all you women who already have natural waves and aren't afraid of some serious volume, this is the look for you. Go big, messy, and fun with this look.