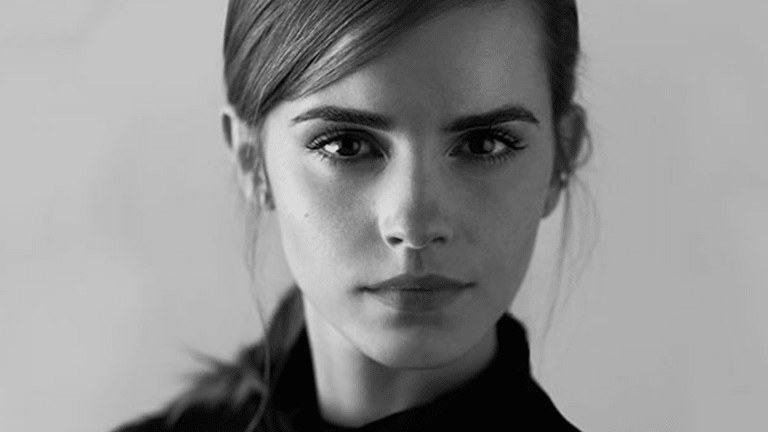 Emma Watson Just Launched an Ethical Fashion Instagram Account
Of course, we're following.
Emma Watson is the consummate Millennial cool girl: She's an advocate for gender equality, she's playing Belle in the Disney revamp of Beauty and the Beast, and she now has an ethical fashion Instagram account. As a long-time supporter of sustainable fashion, Watson is taking her passion for conscientious clothing to the mainstream with her new Instagram account, The Press Tour, featuring looks from her Beauty and the Beast appearances.
With the first post going up on Sunday, Watson's photos include herself in sustainable, eco-friendly designer digs, and her captions describe how each piece was made:
"The dress fabric is Newlife recycled polyester, created from used plastic bottles. These are sourced, mechanically processed and spun into yarns in Italy, with a fully traceable supply chain. This saves energy and reduces CO2 emissions compared to creating brand-new polyester fibre. The arm band was created in a carbon-neutral mill."
"Coat is from @stellamccartney, the world's first luxury brand that is committed to producing products that do not use leather, skins, feathers, or fur. Instead, Stella has spent years developing ways of using materials such as regenerated cashmere, recycled fabrics, organic cotton, and forest-friendly fabrics."
While Watson's designer threads might not be within the average woman's price range, we hope to see her feature more affordable ethical fashion options in the future. Nevertheless, we applaud her efforts to make ethical fashion the standard we should all shop by.
Even if you can't afford Watson's pieces, per se, her style offers a great canvas for inspiration. Often merging feminine and masculine and some of the classiest silhouettes around, she is a style icon with outfits we can all recreate on our own.
Photo Credit: UN