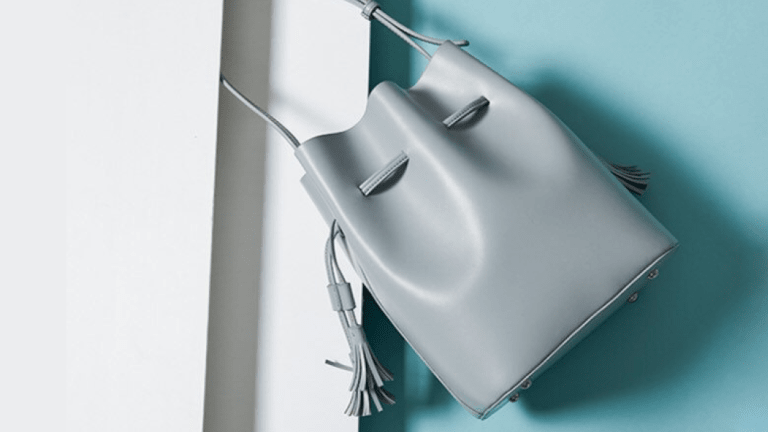 High-Quality Items You Can Find For Less on Etsy
You don't even have to leave the couch to shop better.
For many of us, purchasing quality goods is contingent upon one thing: price. We all know that quality items are worth more and will last us longer, but let's be real, most of us simply can't afford high-end prices. But what if our much desired quality items didn't have to cost an arm and a leg? Etsy is a goldmine for handmade and vintage goods that are actually higher in quality than most department store or big box pieces. Here, we've rounded up some great items found on the online marketplace that are way more affordable and unique. 
Coats //
They simply don't make coats like they used to. If you look at any coat today as compared to a vintage coat, the difference is almost insulting. Why? Many today are made of synthetic fibers and don't have any lining or insulation. A brand new, mainstream coat could run you $250, but a vintage shop on Etsy will only charge you anywhere from $80–$150 for a silk-lined, expertly tailored wool coat that was made to last more than one season. You can also score designer vintage digs like Burberry and famously high-quality pieces by Lilli Ann. So while a cheaper, modern coat will fill a spot in your wardrobe for now, a quality vintage coat from a bygone decade can last for the rest of your life! Plus, quality just looks better. 
Fine Jewelry //
If you've ever taken a trip to Anthropologie, Francesca's, or Madewell, you know you can purchase a piece of jewelry for $40+. Seems like a good deal? Well, these items are almost always contain copper, nickel, zinc, brass and pewter metals. If you have sensitive skin, these synthetic metals will often make your skin itch or turn green, and they usually won't last more than a couple of seasons. On Etsy, purchasing sterling silver or 14k gold pieces is surprisingly affordable, with rings, bracelets, and necklaces often ranging from $18-$40. If you want jewelry that will not irritate your skin and will last you for many years, forgo the department stores, and go on an Etsy treasure hunt.
Leather //
Leather goods are known for being expensive due to their inherent quality and durability, but it doesn't mean you have to shell out a small fortune either. While a leather purse from a department store can cost $300+, a handmade leather purse sold by an Etsy retailer can be as low as $60. Skipping that name brand tag means getting items that are not only cheaper, but they also support artisans and small businesses. Now, that's a purchase we can feel good about!
Knits //
Move over, cash-heavy cashmere! Merino and alpaca wool are the fabrics of winter and department stores are catching on. The breathable yet insulating fibers of these animal wools will keep you the most warm and will last you for many winters to come. One-hundred percent alpaca and merino wool sweaters and scarves typically run up to $200+ in stores, but if you shop small, you can score them for as little as $60-$100.