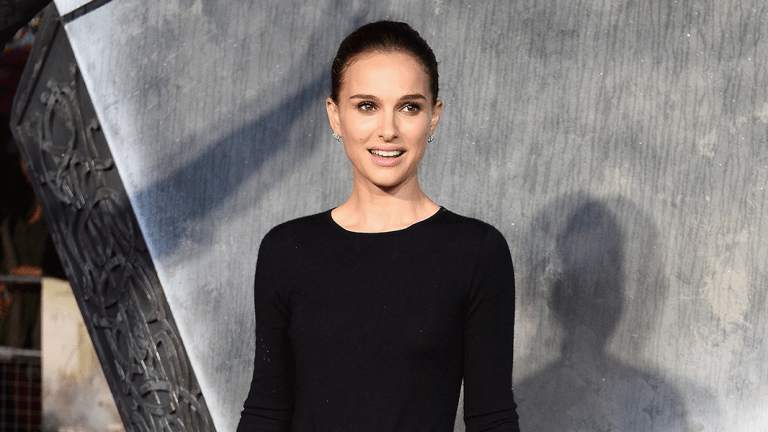 How to Recreate 'Jackie' Star Natalie Portman's Classy Style
These are not your average feminine ensembles.
Natalie Portman had a big year in 2016. Her leading role in Jackie solidified her career as a silver screen icon (if Black Swan hadn't already done that). Also making strides as a fashion icon, Portman has an effortless, classy style that seems to mirror her personality—a trait we should all strive for with our daily ensembles.
Inspired by Portman's authentic yet bold style choices, we've picked three of our favorite outfits to motivate us this New Year.
Extreme Colors //
Only someone equally as classy and fearless as Portman could pull off a neon green rainbow dress. We did our best to steal this look for ourselves with a bright green sweater and colorful midi skirt. To tone down the intensity of the colors, we framed the outfit with nude accessories. Pro tip: Any time you're feeling overwhelmed by an outfit's bright colors and prints, simply balance it out with neutral accessories and shoes.
Feminine Separates //
While she isn't afraid of taking a fashion risk, Portman is also simple in her ensembles. She certainly isn't above showing up to the red carpet in separates! She frequently rocks ballet-inspired black tops with A-line skirts, looking both comfortable and feminine. To glitz up your separates before a formal event, just add bejeweled or metallic accessories and statement jewelry.
Elegant Lines //
On the red carpet, we can always count on Portman to look regal amidst a sea of ruffles and glitter. She reminds us that less is usually more as she stands out in this low-key look. To make this white dress work for ourselves, we chose upscale gold jewelry and tortoise shell accents.