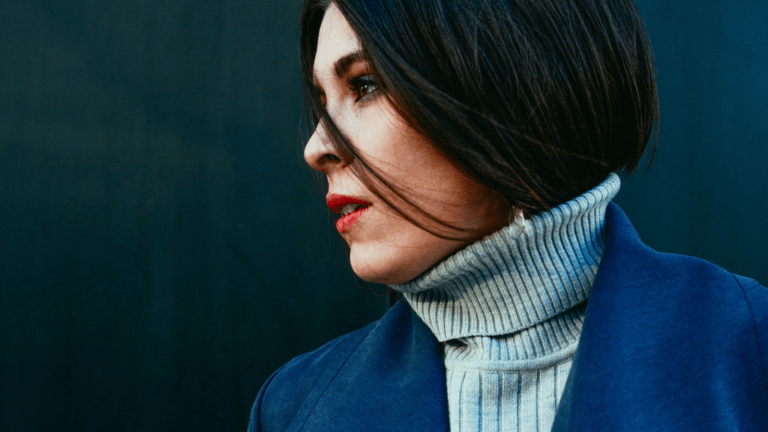 How to Give Your Style a New Year's Revamp
Here's a step by step to building a wardrobe you love.
As we commit to our various New Year's resolutions to better ourselves, why not dress the part? What we wear greatly impacts our productivity (yep, research proves it) and has the power to make us feel, well, awesome. An on-point outfit can transform our day because we feel confident and beautiful.
Reinvigorate your style with a New Year's revamp, and enter 2017 dressed head to toe in confidence. Here's how:
Make an Inspiration Board //
First and foremost, you need inspiration. That's right, the first place you need to hit up is Pinterest. Begin by scrolling through your feed and start pinning outfits you like to your personal style board. If outfits that you like aren't popping up, search terms like "street style," or "style icon." If you are inspired by certain celebrities, search their names and pin their looks. Check out your favorite bloggers' Pinterest boards—or Verily's own style boards—and start sleuthing!
Follow Stylish Women Who Inspire You //
It's important to stay inspired. An easy way to give yourself a quick dose of style motivation is through social media! Instagram is the best way to keep up with your favorite fashion bloggers and street style stars. Just remind yourself that this is for inspiration—not comparison.
Start by identifying who has a style you'd like to embrace for yourself. We suggest checking out the ladies here, here, and here. Whenever a fun outfit pops up on your feed, take a screen shot or pin it to your board for future reference!
Get Analytical //
After you've stocked up your inspiration board, pick out three of your absolute favorite outfits. What are the similarities between these three looks? Oftentimes, without realizing it, we pick things that have connecting factors. For example, if you keep pinning images of women in pencil skirts, pumps, and red lipstick then you probably are attracted to feminine and vintage styles. If you pinned a photo of style icon Jane Birkin and another of a woman in relaxed jeans and a crisp white button-up, you must have an affinity for comfortably classic looks.
Take note of colors and textures. Do you have more plain items in muted tones? Or maybe the connecting factor is funky prints and extravagant embroidery? Also, don't be afraid of admiring extreme styles you like but normally wouldn't wear. You can always use elements of a certain outfit in your everyday life without committing to the whole look.
Identify the Necessary Items //
What items are necessary for this style? After you've grasped the look you're going for, you'll start to notice the specific pieces that are needed. If you're really feeling that effortlessly chic French look this year, you should stock up on comfy button downs, ballet flats, and boyfriend jeans. Or maybe you want to start incorporating fun details like faux fur, more prints, or military details. Make a list of these items so you know what to start investing in this year.
Use What You Already Have //
But before you do any shopping, make sure you shop your own closet. This will require you to start looking at the items you already have in a different way. We all get used to wearing the same items the same way, so start thinking outside of the box. Wear your chunky knit sweater with a skirt instead of jeans; mix and match your pieces in creative ways you would have never tried before. See, you might just need a couple styling tweaks to achieve your look!
Experiment at the Thrift Store //
The best place to try out your style revamp is at the thrift store. Stroll through the blazer aisle, and allow the fabrics to jump out at you. Rifle through the skirt rack and let the patterns inspire you to try something new. Look for items at the thrift store that could create similar outfits to those on your inspiration board. Still looking for those Parisian items? Then hit up the women's and men's button-downs section. Try everything on, and start envisioning how each item would look with the rest of your wardrobe, ultimately creating your New Year's revamped style.
Photo Credit: Julia Hembree