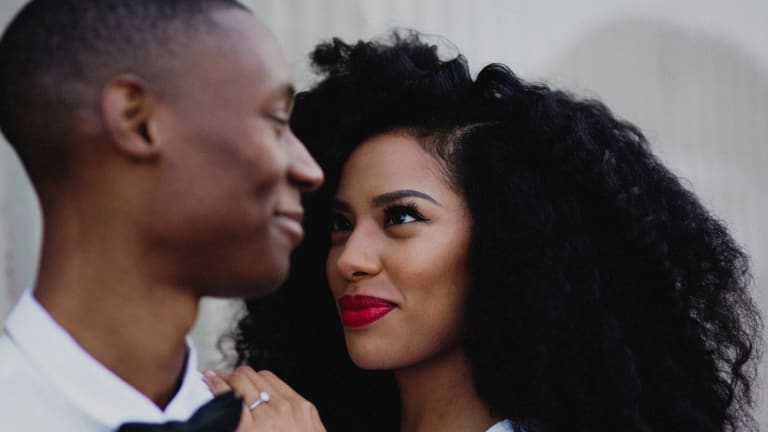 How to Combat the Proven 7-Year-Itch Relationship Roadblock
A new study gives insight into what's causing marriages to suffer.
Marilyn Monroe. A white dress. A subway grate and a passing train. One of the most famous images of all time, which you are surely now picturing in your mind, was the result of a movie starring Monroe and Tom Ewell called The Seven Year Itch. The idea behind the movie? That men are driven to have affairs around their seventh year of marriage.
Widely studied by psychologists and love experts, the notion that marriages hit a rough spot around year seven has been supported and disputed. Some say the time when a marriage is most likely to fail is more like three or four years in. Others, such as a recent OnePoll study commissioned by Pure Romance and shared with Verily, in which a thousand Americans who had been married an average of twenty years and at least five years were polled, found that a majority said year seven was the worst.
We all know the honeymoon phase can't last forever, but none of us want to idly sit by wondering if our marriage will succumb to a movie-like Monroe invasion. Let's look at a few other marriage statistics this study revealed to see how we can preemptively protect our relationships from unlucky number seven. By the numbers, here's what people just like you said about their marriages.
Communication
The number one priority in a relationship is communication, according to the study's commissioner. When communication breaks down, fights happen, people get hurt, and the relationship suffers. The top point of contention according to half of the respondents is money. Home chores (31 percent), sex life (16 percent), and in-laws (13 percent) rounded out the top four causes for disagreements. Marriage counselor and Verily contributor Zach Brittle says to enhance your communication in three ways. First by asking questions that show your partner you're engaged and interested. Then by being purposeful. In other words, don't be afraid to openly address the subject matters that are the hardest or most troublesome. And finally, make decisions together. Make sure a discussion involves two people sharing, not one person dictating.
Fighting
Speaking of communication, according to the OnePoll survey, the average number of fights a couple has per month is four, and they are described as minor. Still, that means you and your husband might be engaging in nearly fifty fights per year, and that can add up. As we've discussed here at Verily before, a key to combatting normal wear and tear on a marriage is the 5:1 ratio. In other words, for every one negative between you, there should be five positives. Protect your bond by making a point to have fun, be kind, and make your time with each other about more than just running a household (even though that's important).
The Honeymoon Period
So exactly how long is that blissful, early phase of marriage expected to last? According to the study, nine months is average. Once euphoria ends, and marriage starts to feel real a.k.a. hard, Verily contributor Kate Zickel says these two tips she learned from pre-marriage prep have been helpful. The first: learn how to talk about hard subjects. You know you'll have to, so figure out how to do it while you're not in the midst of a crisis. The second: remember to choose love. "Premarital counseling taught us that love in marriage is about building up one another to become better and stronger people than we were when we started out," she says. To do this, you must actively choose that path.
Counseling
Of the survey participants, 12 percent said they've sought help for their marriage, while one in five say they've considered a breakup. Time and time again, experts have talked about the importance of rituals in strong relationships. As Peter McFadden wrote for Verily, three habits have helped his marriage and the marriages he's counseled. Those habits are: a reunion ritual, undistracted communication, and an appreciation ritual. Practiced in small doses daily, these things have the power to keep a marriage on track. After all, 49 percent of survey respondents said a simple hug or kiss goodnight can make a world of difference to relational satisfaction.
Your relationship isn't fated to be another unhappy statistic. There are steps you can take now, long before the seven-year itch, to make sure your love lasts.
Photo Credit: Elizabeth Wells