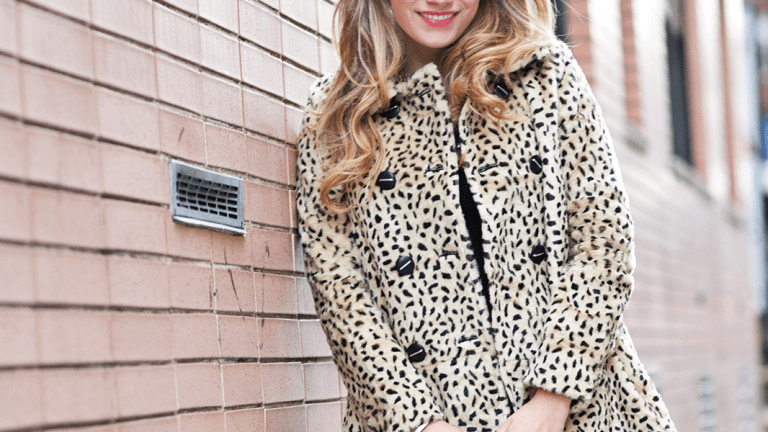 10 Easy Steps to Building Your Dream Wardrobe
Create a wardrobe that flatters your body, expresses your personal style, and makes getting dressed so much easier.
We've all experienced the frustration of a wardrobe that is lacking. Whether our clothes don't suit our lifestyle, or we've simply outgrown our old items, having a reliable wardrobe is necessary to a functioning adult life. But building your dream wardrobe doesn't mean you have to go on a shopping spree each season. We've found that if you're clear on your wardrobe fundamentals, shopping is easier and the end result is just what you were looking for: a wardrobe that flatters your body, expresses your personal style, and makes getting dressed so much easier.
So before you start to hit the post-holiday sales, take a beat to strategize.
01. Determine Your Body Type //
Before you do anything, take a moment to determine your body type. Knowing your body type will help you identify items that will be the most flattering to your shape, not the Instagrammer you follow.
Use a measuring tape to measure the width of your shoulders, bust, waist, and hips. If your shoulders and bust are wider than your hips, you are a heart shape. If your hips are wider than your shoulders and bust, you're a pear shape. If your shoulders and hips are the same width or there's only an inch or two of difference, you're an hourglass. If your shoulders, bust, and hips are the same width (or a couple inches of difference), then you are a rectangle. Finding silhouettes that flatter your body shape will make shopping much easier, and you'll feel more confident in the items you buy.
Find the jeans, dresses, jackets, necklines, and skirts that flatter your body type.
02. Discover Your Color Palette //
Finding colors that flatter your skin tone will help you build a wardrobe in a color palette you love. While the human body works the same no matter our nationality, our DNA determines the unique combination of hemoglobin, melanin, and carotene in our blood that creates our skin tones. There are four variations: dark cool, light cool, dark warm, and light warm. Discover your skin tone here.
For each skin tone, there is a variety of colors that will look especially flattering. So if you're a dark cool, you might want to fill your wardrobe with your favorite jewel tones; if you're a light warm, your favorite soft pastels. Of course, you aren't bound to one color—create a wardrobe of hues that you love to wear and feel good in.
03. Define Your Personal Style //
Defining your personal style is crucial to building your dream wardrobe. Once you narrow down and define the style that best expresses who you are and want to be, shopping for clothing will become less of a gamble. You will be able to build a wardrobe of pieces you'll actually wear and feel confident in. Defining your personal style is also a great way to learn more about yourself, so begin by answering these important questions.
04. Buy for Your Lifestyle //
What good is a wardrobe if it doesn't suit your lifestyle? For example, if you're an entrepreneur, you won't need a closet full of business formal pieces. Take a moment to think about your weekly activities. Do you spend your days at an office, or are you running after kids? Do you find yourself more often at work events or at the gym? Make a list of your recurring activities, and narrow down the types of clothes necessary for those scenarios. This will help you determine what items you should buy and which you should pass on.
05. Detox Your Closet //
In order to build a wardrobe you love, get rid of any clothes that don't make you feel great. Get your garbage bags out, and start sorting any items you want to store for the summer, throw out, or donate. Be brutally honest with yourself, and make the decision to say goodbye to those items you never wear. Think of it this way: You might feel bad getting rid of a piece, but how much better would it feel to look in your closet and only see clothes you love? Out of sight, out of mind—you probably won't even remember those unflattering pieces once they're gone.
06. Create Your Ideal Outfit Formulas //
Once you've determined your lifestyle and the clothes that best suit it, start thinking of outfit combinations you can create with them. Creating outfit formulas will make getting dressed in the morning much easier, and it'll make shopping a breeze because you'll know what ingredients are needed for your formula. Are you a pants and button-up kind of a girl or a skirt and sweater lover? Start by determining your go-to items, and then pair them together to create your ideal formula. Get creative with your outfit by mixing and matching pieces while staying true to your desired combination.
07. Get the Basics //
A wardrobe with only brightly colored, patterned, or embellished pieces makes for a morning of frustration. Without staple, basic items, it's impossible to create a wardrobe with a solid foundation. Think of your wardrobe as a pyramid, with your basic pieces at the bottom and the statement pieces on top. You want to build upon those basic pieces, adding your statement pieces last. Basic pieces consist of classic items in neutral tones. For example, a solid white button-up, a pair of black skinnies, a gray turtleneck, a black pencil skirt, etc.
08. Add Statement Pieces //
Now, this is where your personal style really shines. Based on the personal style you defined for yourself, start thinking of the bolder pieces that communicate your tastes. If you have a bold or quirky personal style, this might mean a brightly patterned dress or a pair of retro jeans. If you're more classic in your tastes, your statement pieces might be a camel blazer or a tailored pencil dress.
09. Don't Forget Shoes //
Many overlook the importance of a versatile shoe wardrobe, but if you've ever put together an outfit that ends up not going with any of your shoes—you understand. Consider your comfort level first, and then determine whether you're more of a heels or flats girl. Do you prefer more feminine shoes such as ballet flats and heels or more masculine items such as oxfords and boots? The goal is to find three pairs of shoes that you can wear with any outfit you own. Make sure you select tones that go with the color scheme of your wardrobe, but to be safe, stick with neutral tones such as brown, black, and nude.
10. Maintain Your Wardrobe //
The tricky part is maintaining all of your hard work. Continue to detox your closet every six months, and make a list of the items you want to invest in over the year. Determine which pieces are goal items that you want to incorporate into your wardrobe over time while keeping in mind these ten steps.