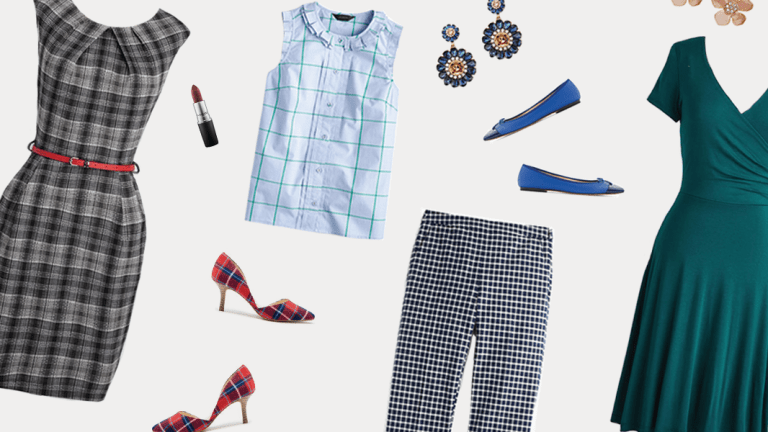 On-Screen Style: How to Channel the 'Hidden Figures' 1950s Style Today
Because retro styles never looked so good!
With an all-star cast portraying women who made American history, it's safe to say that Hidden Figures is an achievement for film on many levels. With outstanding performances from Taraji P. Henson, Janelle Monáe, and Octavia Spencer, it's no wonder Hidden Figures has moved audiences across the country.
Playing brilliant female NASA employees, all three actresses were complemented by an equally powerful wardrobe that conveyed feminine strength. Naturally, we're taking some in-depth style notes.
Jewel Tones //
There were no boring outfits to be seen in this film as jewel tones decorated the screen throughout. Deep teal tones and royal purples were the theme as all three leading ladies stunned in flattering retro styles. Luckily jewel tones look great on most women and are just as on-trend today as they were back then. 
Playful Patterns //
The costumes were certainly not short on playful patterns that conveyed the characters' confidence and personal style. Despite being pushed aside by their coworkers at NASA, Katherine, Dorothy, and Mary refused to be unseen as they donned colorful and daring patterns. 
Coordinated Separates //
If you're only going to take one style lesson from Hidden Figures, let it be this: amazing separates. Janelle Monáe's character, Mary, is making us think hard about our own day-to-day ensembles. From the expert tailoring of her slacks to the fit of her blouse, Mary's separates set a new standard for casual chic.