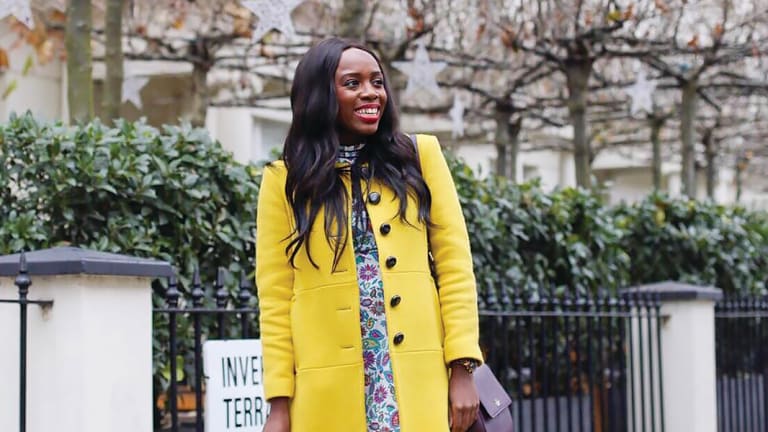 Follow These Empowering Style Icons to Embrace Your Style with More Joy This Year
There's nothing like a beautiful feed to inspire a style revamp.
Our Instagram feeds give us inspiration all the time, whether it's from an empowering quote, a delicious meal, or an outfit we want to emulate. Because the New Year is all about becoming the best versions of ourselves, we love using this social media platform for daily inspiration. So if you're searching for some style inspiration this New Year, check out our favorite modern style icons who will give you outfit ideas for days.
Blair Eadie //
We've all seen our fair share of trendy minimalist style bloggers in 2016. If you're looking to add some color and creativity to your Instagram feed, look no further than Blair Eadie. With her beautifully innovative and feminine outfits, Blair is certainly an inspiration for the New Year. You won't see any brooding selfies on Blair's page either because this is one style blogger who is all about smiling—now, that's refreshing!
Tamu McPherson //
If you're looking to amp up the fashion inspiration this year, Tamu is your girl. As the founder of All the Pretty Birds and the Style Director at Out There, Tamu is making her mark on the fashion world with her bubbly personality and couture-meets-street-style look.
Jenny M. Walton //
If you haven't started following our favorite modern day Audrey Hepburn yet, get ready to see some seriously unique outfits in your feed—especially during fashion week. Jenny M. Walton is the fashion director of the Sartorialist and with her own style aesthetic that is reminiscent of the 1940s with the relevancy of 2017.
Kristabel Plummer //
Have we ever mentioned how much we love smiling bloggers? If you want to see some more happy ladies as you scroll through your 'gram, definitely make Kristabel Plummer one of them! With a passion for pastels, Kristabel's quirky London style is enough to brighten up anyone's day.
Daphne //
Have an affinity for preppy digs? Then we are pleased to introduce you to Daphne, creator of Mode and the City. With a variety of outfits composed of classic pieces in all prints and colors, Daphne is the blogger queen of preppy chic and we are all about it!