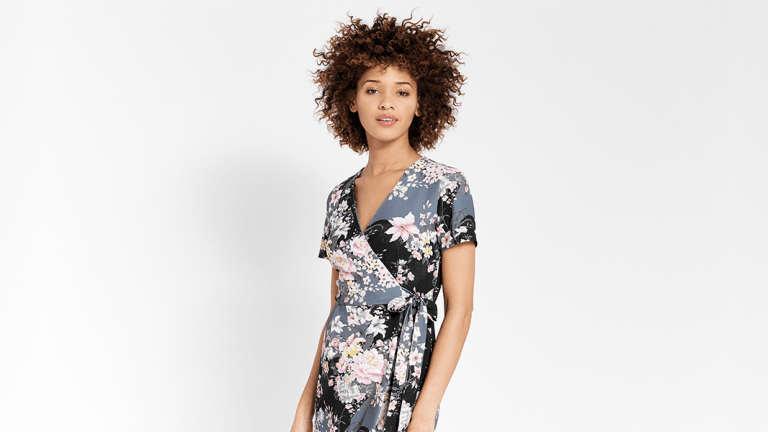 Go-To Dresses That Make Every Woman Feel Confident
You can't go wrong with a flattering dress.
Have you ever felt completely transformed by a dress? From the moment you put it on, it suddenly makes you feel more confident and ready to take on the day. It's the dress that you would wear every day if you could.
The anatomy of a flattering dress actually isn't so complicated and can often be narrowed down to a few qualities. If you're dying to add another go-to dress to your wardrobe, we've rounded up a few that just might catch your eye.
Fit-and-Flare //
You really can't go wrong when rocking a fit-and-flare dress. The fitted bodice and swirling skirt of the fit-and-flare has a way of complementing the feminine shape like no other. Plus, it's super-comfy. If a fit-and-flare isn't necessarily your style, remember that your skirt can be as flared (or not flared) as you want. A simple A-line silhouette might be more your look than a full-on circle skirt.
Pencil //
Admittedly, pencil dresses sometimes get a bad rap for being unflattering. The keys to a flattering pencil dress are fit, tailoring, and fabric—essentially, quality. When cheap stores sell pencil dresses, they don't consider the variety of body types because it takes up more resources. To find a high-quality pencil dress, look to stores that use fabrics such as ponte knit or wool. Look inside the dress and note the tailoring details; is it two pieces of fabric sewn together, or do you see a lining and invisible hemming? Those are the winners!
Wrap Dress //
We all know the power of a ruched dress, but sometimes ruching can look a little dated. To get all the flattering benefits of ruching, consider the wrap dress. Combined with the A-line silhouette of a fit-and-flare dress, the wrap detail shows off the elegant line of your waist even more and offers adjustable comfort. Let's be real, have you ever seen a woman in a wrap dress who didn't look gorgeous? Yeah, we haven't either.