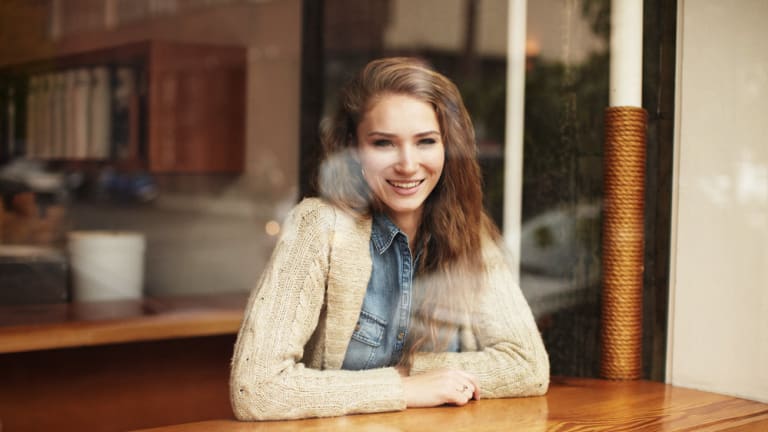 Here's Why I'm Trusting a Matchmaker with My Dating Life This Year
I won't be winging the dating scene on my own in 2017.
Each New Year I have one or two resolutions for my dating life. I have taken dating classes, quit drinking, and made a point to adopt a healthier, more positive attitude about single life. But this year I have a doozy: Rather than winging it in the dating scene all on my own, I have decided to enlist the help of a matchmaker, and here is why.
01. I will meet men I might otherwise never encounter.
I made my decision over Thanksgiving, listening to the NPR podcast, Marketplace, while in the car with my older brother and his girlfriend. The segment was about a matchmaking service that uses facial recognition to match people. The matchmaker spoke about how we all think that we have a certain type—like how I love tall, skinny, light complexion men who carry tote bags and drive Miatas—and how finding the right match is more about facial structure, rather than skin color, hair color, eye color, stature. I found it all fascinating and when the podcast episode finished, the three of us looked at each other and the two of them said, "You have to do this." So there in the car, I signed up for my first matchmaking service.
I don't know if I believe the right man for me comes down to his jawline, but I do believe we pigeonhole ourselves to certain ideals, so much so that we don't see the potential partner because we are so fixated on this image that we have in our heads. Yes, the more I thought about it, the more I liked the idea. I figured allowing someone else to introduce me to someone I may have never considered otherwise could open my mind and, hopefully, my heart to a future mate.
02. Online dating never worked for me.
I haven't been a huge fan of online dating. Not because it takes the romance out of dating, but because the men I am attracted to online are rarely ever a match for me. We have so many subconscious prejudices, and online it's all too easy to get put into a box. For example, when I list my religion, men often assume I am just like the last Christian woman he went out with. Oftentimes men read that I don't drink and assume I'm not very fun or wouldn't fit into his lifestyle. It sets the stage for mismatched expectations and a lot of false starts.
When I met with the matchmaker, she asked my story. She saw me as a woman that couldn't be lumped into a category. She asked me what was most important in my life and what I was looking for in a partner. A matchmaker can match two humans rather than two categories. That benefit alone is worth paying a little money for. 
03. My organic matchmaking pool has pretty much dried up.
People in relationships want others to be happy in relationships, so most of my coupled friends want to match me with someone they know. This is definitely my preferred mode of meeting men, but eventually, my happily coupled friends ran out of single men to set me up with. In some cases, they may know single men, but they assure me that I wouldn't actually want to date them. So where does that leave me? Feeling like I have dated all of the eligible bachelors with no success.
Matchmaking services, however, serve as a happy compromise. It's more personal than online dating and still has that organic set up feel that I love—with the added benefit of a larger pool of men to draw from. Seems like a win, win to me!
04. When things don't work out, there are less strings to cut.
While being set up with a friend of a friend seems ideal, it can lead to some uncomfortable situations when the relationship doesn't work out. Last year some new friends set me up with my ex-boyfriend. It was so perfect when our relationship was good. But now that it is over, I still struggle a year later getting back to normal with that group of friends. With a matchmaker, there are no personal feelings involved—it is simply her profession.
My matchmaker told me that after every setup, she will call me to see how the date went. If it went well, then great! But if I wasn't interested in going out with him again, I could tell her the reasons why. If he wasn't a great conversationalist, telling her could help him because they offer him dating counseling advice. Or if it was more of fundamental thing that didn't match, that could help them in matching me with someone else. 
For me, these reasons were enough incentive to step out of my comfort zone and trust a matchmaker. Maybe I will find love, or maybe I'll just grow a little more as a person, but there is only one way to find out. Here's hoping for 2017! I will let you know how it goes.
Photo Credit: Jordan Voth