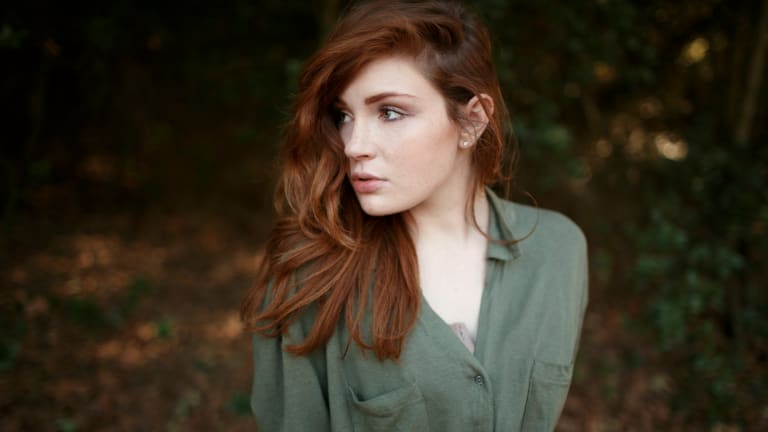 These New Year's Beauty Resolutions Will Help You Be the Best Version of Yourself
Your self-esteem will thank you for these easy changes.
"New Year, new you" is January's slogan, but we can't help but feel like that's a lot of pressure. Instead of embarking on a total metamorphosis, what if we just made a commitment to becoming the best versions of ourselves? All too often, we women view the New Year as the time to look at how we've "let ourselves go" or failed to achieve unrealistic beauty standards. So, let's forget the critical self-talk and focus on treating ourselves with some TLC.
Get a Haircut for Your Face Shape //
You know that incredible feeling after leaving the salon with a brand new haircut? Suddenly your locks are silky smooth, your face is perfectly framed, and somehow your outfit even looks better. A haircut that especially flatters your face shape and hair texture can do wonders for your confidence and make you feel and look like a million bucks. Be sure to communicate with your stylist about your hair texture, the length of your cut, and how you want the cut to flatter your unique face shape.
Get Lipstick for Your Skin Tone //
Lipstick is the easiest way to brighten up your look, so pick up a couple shades in your color this week! Knowing your skin tone and what colors suit you best can change your entire look. The right hue can brighten your complexion, make your eyes glitter, and enhance your whole appearance so you can put your best face forward. Check out our guide to find out which colors complement your skin tone best!
Give Your Brows Some Love //
We all forget to care for our brows. Whether we neglect them for too long or tweeze them too much, the power of an on-fleek brow is not to be underestimated. Take an evening to show your brows some love by discovering which brow shape is most flattering for your face shape. Tweeze around your desired shape, and make a weekly appointment with yourself to maintain it. Follow this easy guide to learn how.
Get in Touch with Your Inner Vintage Starlet //
Need a little extra glamour in your life? A simple cat-eye flick and a red lip can work wonders for a gal's confidence. Channel your inner Sophia Loren and Ava Gardner every so often for vintage-inspired looks that will make you feel like the regal dame you are.
Find Glasses for Your Face Shape //
You'd be amazed at how a simple pair of frames can transform your face. The curve of the frame can flatter your face shape, and the color can even make your eyes pop. So this year, invest in a new pair of specs that will complement your beautiful face.
Do Weekly Hair Masks //
This one especially goes out to all the girls who use hair dryers, curlers, straighteners and other heated tools. Give you strand some much-needed R&R with a hair mask. There are plenty of great masks out now to fit your needs, or make your own with one ripe pitted and scooped-out avocado, two tablespoons of olive oil (or however much you like since olive oil is great for full head coverage), and two table spoons of honey. The honey will feel super sticky and unnatural to put in your hair, but don't worry, it washes right out with a thorough shampoo! If you don't want to do any ingredient mixing, simply use coconut oil, which offers a long list of nutrients like natural fatty acids that protect your hair from breakage, and vitamin E, which repairs follicle damage and encourages healthy hair growth.
Photo Credit: Andreas Moulis