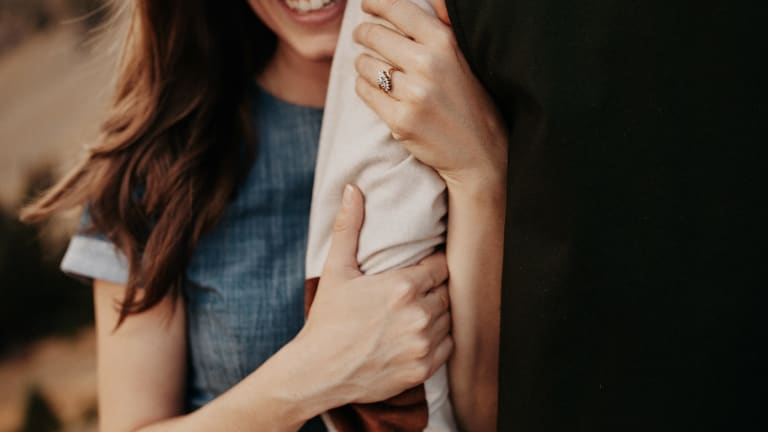 4 Adorable Proposal Stories from Over the Holidays
Three unsuspected celebs and one super-creative New Yorker were involved in some of the holiday's cutest engagements.
With New Year's behind us, the flood of proposal updates on our Facebook and Instagram newsfeeds have begun to ebb. For some, this may come as a relief. But we can't get enough of all the cute "she said yes!" stories and the pictures of couples beaming. 
Here are a few adorable celebrity proposal stories that might not have made it to your feed. 
01. Serena Williams' Reddit Proposal
Who knew badass tennis champ Serena Williams was dating Reddit co-founder Alexis Ohanian ... let alone talking marriage! Props to them for keeping the most under-the-radar celeb romance ever. 
The couple surprised fans by announcing their engagement right before the New Year, but the cutest part of their engagement story was their announcement. The athlete and the nerdy Reddit co-founder shared their news on Reddit with a poem and a cartoon.
According to Ohanian, Williams asked him to create a cartoon for the occasion, so he sketched up a drawing of Snoo, the site's mascot, dressed as Mr. Ohanian and kneeling with a diamond in its hand and a Snoo-Williams lookalike leaping with joy. 
But it gets cuter.
Serena described the proposal in free verse on the "isaidyes" subreddit, which is dedicated to engagement stories.
I came home / A little late / Someone had a bag packed for me / And a carriage awaited/ Destination: Rome / To escort me to my very own "charming" / Back to where our stars first collided / And now it was full circle / At the same table we first met by chance / This time he made it not by chance / But by choice/ Down on one knee/ He said 4 words / And / r/isaidyes
Ohanian commented, "And you made me the happiest man on the planet." Too much cuteness. 
Well, here's to the sneakiest and most unlikely couple on the planet! 
Ashley Greene's Adorable Winter Hike Proposal Video
On December 19, Australian TV personality Paul Khoury got down on one knee and asked longtime girlfriend, Ashley Greene, to be his wife. I'm a bit partial to hiking proposals (that's how my husband proposed to me), but it helps when you are an actress who can work the home video camera! 
Gorgeous Twilight vampire looks aside, the ease and joy this couple exudes in their proposal moment is really heartwarming. The Instagram gush fest was also super-sweet as the couple promised to love one another for the rest of their lives. Sigh ...
Kacey Musgraves' Christmas Eve Proposal
On Christmas Eve, country music star Kacey Musgraves said "Hell yes!" to a marriage proposal from her boyfriend, Ruston Kelly. Kelly proposed to Musgraves in her childhood home while visiting her family for the holidays, and Musgraves said that this simple proposal was the fulfillment of her childhood dreams. 
"I didn't say yes ... I said HELL YESSSS!!" the 28-year-old country singer announced on her Instagram page Christmas morning. 
The ring, front and center in Musgraves' announcement, is gorgeous of course, but honestly the down-to-earth proposal with her family around them is the best thing about this celebrity engagement.
Not a Celeb, But One of the Most Elaborate Proposals Ever
OK, our last feel-good story is not a celebrity couple, but this guy pulled off a super-elaborate proposal over the holidays, and his now fiancée Daniela Solorzano was totally surprised. Photographer Sean Scanlin created an art gallery in NYC just for the occasion, complete with art that all had special meaning for their relationship and random people touring the exhibit to make it look legit. From a balloon wall with one balloon for each month they dated to an installation that became a home video of their travels, this art gallery is one she probably never wanted to leave.
Aside from Sean calling her "dude" in his official proposal, this whole set-up was quite an effort in the name of true love.
Photo Credit: Jordan Voth