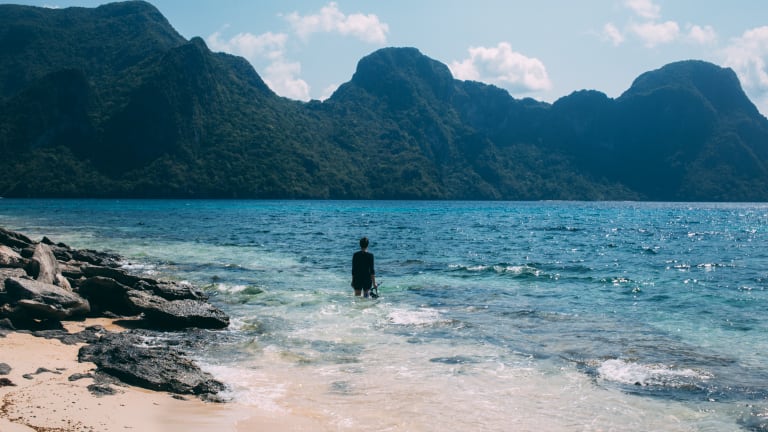 Here Are 2017's Top Travel Destinations to Distract You from Winter Weather
One of the best places to travel in 2017 is right in your own backyard.
The best places to travel in 2017 have been making the rounds since mid-December, but with the holidays past us and winter chills still before us, #vacationgoals has taken on a whole new meaning.
Top travel publications Condé Nast Traveler, Lonely Planet, National Geographic, The New York Times, and Travel + Leisure have announced their editor and reader picks for this year, and we can't think of a better way to daydream about a little getaway. When it comes to exploring the unexpected, these top vacation spots for 2017 won't disappoint your wanderlust.
01. Australia and New Zealand
From Auckland to Sydney, the lands down under are trending in 2017. While both are looking better than ever from a budget standpoint thanks to a strong dollar, both are also benefiting from several new flight routes that opened up last year. With more competition comes lower cost! Because the Great Barrier Reef is under threat due to climate change, it's a good time to patronize an eco hotel or ecotour whose practices and profits go toward environmental conservation.
02. Canada
Topping Lonely Planet and the New York Times' lists of best places to go in 2017 is our friendly neighbor to the north. To celebrate its 150th anniversary as a confederation, Canada's more than two hundred national parks and historic sites are offering free admission throughout the year. Plus, with a strong U.S. currency against the Canadian dollar, American travelers' pocketbooks will go far here, too.
03. Cuba
For the first time in fifty years, many US hotels and airlines resumed business in Cuba, which means 2017 will be its first full year with the door open. Fare sales (fly JetBlue to Cuba from JFK for $99 or from Florida for $54 each way) make Havana nights even more tempting. Caveat: You can go to Cuba only if your reason for visiting falls under one of twelve categories authorized by the United States, including visiting family or taking an educational tour.
04. Iceland
In 2016, Iceland was all the rage (and all over our Instagram feeds). As a tourist destination, it is still surging strong in 2017, ranking second on Kayak's annual list this year with a 77 percent increase in search traffic. From the breadth of breathtaking beauty—geysers, volcanoes, the Northern Lights—and happiness-inducing communal thermal springs, Iceland is (still) so hot right now. So if you plan on heading to Europe, take advantage of the free stopover (up to seven nights!) Icelandair started offering last year while it lasts.
05. Portugal
Compared to popular Paris, Barcelona, and Rome, Portugal is finally receiving the recognition it deserves. On the flip side, that is what has kept this destination a highly underrated bargain (well, and an economy hit hard by the 2008 global recession). Due to a weakening Euro, though, taking in Portugal's culture, cuisine, and colorful architecture could be your smartest move this year. Lonely Planet recommends hunting for craft beers through the bright streets of Lisbon, while the New York Times insists on quiet Comporta, a protected nature preserve and former fisherman village an hour outside of Lisbon, instead. Like Iceland, the country's airline, TAP Portugal, is offering free stopovers (up to three nights) in Porto. A coastal city and the second-largest metropolis after Lisbon, Porto is known for its romantic bridges and port wine.
06. South Korea
South Korea made appearances in the New York Times and Lonely Planet's lists of best cities to visit in 2017, both highlighting its decade-long efforts to become a greener, more accessible metropolis. After a successful project converting a highway into a central park and waterway, South Korea will be unveiling an overpass transformed into an arboretum of local plant species next to transport hub Seoul Station. CNN reports that the aptly named Seoul Skygarden could revolutionize urban development merged with cutting edge technology.
07. The Philippines
I've saved the best for last. When it comes to island vacations, the Philippines are having a moment. Three of the top ten islands in the world, according to Travel + Leisure, hail from my motherland's archipelago: Cebu, Boracay, and Palawan. Along with T + L, both the National Geographic Traveler and Condé Nast Traveler have awarded Boracay and Palawan the #1 best beaches in the world since 2013. English is widely spoken and the exchange rate is excellent, making the Philippines' jaw-dropping beaches and lush landscapes worth the long journey—at least in my case—home.
Photo Credit: Charles Deluvio