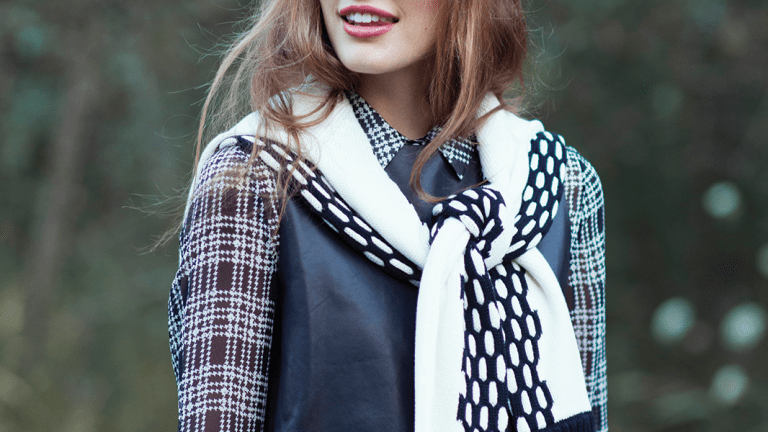 Style Resolutions You Should Make This Year If You Want to Feel Better About Your Wardrobe
This isn't about starting over, it's about making what you've already got even better!
Here at Verily, we believe that New Year's is an opportunity to commit to being yourself—even more than ever. But even for us, we know that looking our best requires intentionality, and stepping outside our comfort zone a little. So for a bright new year, here are the resolutions we're making to enhancing the personal style we've already got.
Embrace Colors
It was a long year of minimalistic styles, so it's about time you revived your creative side! In 2017, start embracing those bright hues that make you smile and don't be afraid to pair unexpected tones together. This year is all about the playfulness of mismatched colors, patterns, and prints that are seemingly contrary but create an overall carefree and artistic look. So wear your plaid with your stripes and your olives with your cobalts for an outfit that isn't taking itself so seriously! After all, we will need some color to get us through the cold months ahead. 
Wear Clothes That Make You Confident
Life is too short to being wearing clothing that doesn't make you feel your best. In 2016, we asked real women what clothes made them feel the most confident and they replied with a myriad of answers ranging from dresses to shoes and even glasses. But this new year, take a moment to ask yourself what clothing makes you feel most confident and make the promise to dress yourself in these items more often. 
Do a Closet Detox 
It might not be time for spring cleaning yet, but take a couple hours to do a closet detox. If you've spent the year filling your wardrobe with lots of items you hardly wear, it's time to purge! Start getting rid of the items that don't represent your style and start focusing on the pieces you want to wear more often. 
Treat Yourself To Pretty Undies
This year, one of our writers explained the importance of wearing pretty underwear—just for ourselves. She told us how when she started wearing lingerie just for herself, she began embracing her femininity and natural beauty. She even felt more pulled together and confident throughout the day. As she succinctly put it, "I, as a woman, am not ashamed of my body—imperfections and all—and that it is not only for men's pleasure. I am beautiful, and my body deserves respect." So this year, adorn your body to some pretty panties and bras that make you feel beautiful!
Invest In Quality For Items That Will Last 
The passing year was a big year for ethical fashion as more and more people are becoming aware of the personal and global benefits of shopping ethically. On a practical level, your ethical purchases are of higher quality, ultimately stretching your wardrobe for years and saving you lots of money. Make a list of the items you'd like to invest in over the course of the next 12 months and schedule out when you want to purchase them. Calculate how much money you'll need to save in order to make that purchase and do your best to avoid any unnecessary fast fashion splurges! You'll be surprised at how much you save on clothing over the year.
Focus On Your Personal Style and Less On Trends
With fast fashion stores popping up everywhere, the lines between personal style and trendiness became blurred as the Jenner/Hadid look took over the fashion scene in 2016. Choker necklaces, white Stan Smiths, bomber jackets, off the shoulder tops—you get the picture. The whole charade has left us wondering what happened to creative personal style but even more inspired to define our own. Take some time to determine your personal style, free from trends! Make a goal to cultivate your unique style this year by wearing what you truly love and expresses who you are as an individual.