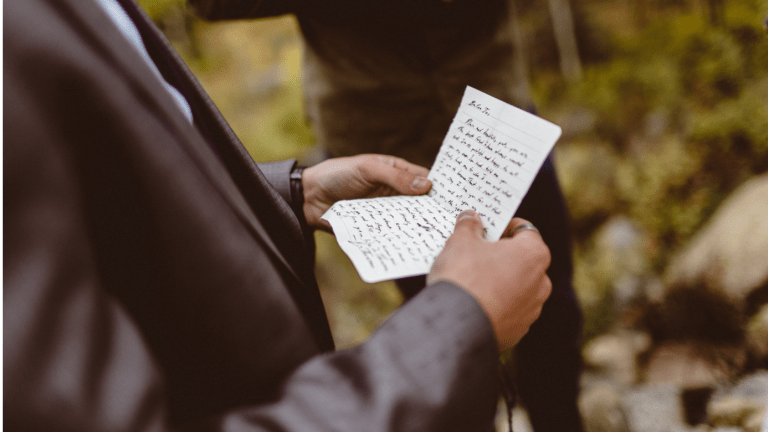 These LDR Rules Will Make Being Home For the Holidays So Much Easier
When you're not used to a long distance romance, practice these habits for a happy holiday.
There's no place like home for the holidays. But, if going home for the holidays means going a different way than your significant other, you may be a little worried about the distance. But fear not! We can turn to those pros who do long distance year-round to get some advice. Here are just a few ways to stay connected with your beloved from afar that have been tested and aced by real-life LDR couples.
01. Communicate intentionally.
Life gets hectic, especially when traveling back home. It is important to make sure that communicating with your significant other doesn't get lost in the shuffle. Long distance relationships can actually really help strengthen the connection between you and your significant other—that is if you really focus on intentionally connecting and communicating. When you are apart, you have to make a conscious effort to keep up communication throughout your day.
Kate Zickel, who had to spend some time away from her husband during the holidays, told Verily that using technology to stay connected throughout the day is the key to warding off loneliness. If you are so busy that you can't pick up the phone to call, send a text message at a random time during the day to let your love know you are thinking of them.
In addition to sweet nothings throughout the day, set aside at least fifteen minutes at the beginning or end of the day to talk about your plans for the day, what you've been up to, and anything else you can think of. A little update on your life makes your mate feel involved while you are away.
02. Keep up with date night.
This may seem a little challenging when you are miles away from each other, but why not have a little fun together from two different places? Megan Geraghty, who found long-distance love while on a semester abroad, tells Verily that things like playing Words with Friends or even reading the same book and talking about it together kept their relationship fresh and fun.
If one of your favorite ways to spend time together when in the same place at the same time is going to the movies, try setting apart two hours one night to stream the same movie at the same time and message each other throughout or after the movie. If you and your beau are foodies who love to cook, try out a new recipe and prepare it at the same time while Skyping. When you're finished, sit down at the table and enjoy together. If your favorite date is staying in and having a game night, try striking up some healthy competition in a game of Carcassonne or Trivial Pursuit. Keep the spark alive and have some fun during your temporary LDR. You'll feel like there's no distance between you at all.
03. Send a letter.
Employ the ancient art of letter writing to add a little old fashioned romance to your long distance relationship. There is nothing quite like opening the mailbox to a hand-written letter from the one you love. When you are separated from your other half, take the time to write a long letter that he can cherish and keep. Kathleen O'Beirne tells Verily that when she was living in Italy, letters from her boyfriend (now husband) were a source of romance and something she could look forward to.
This is a particularly good way to express a couple different types of affection for your guy's love languages. If your man is words of affirmation, remember to include some re-affirming statements in your love note. Why not tell him one random, thoughtful personality trait that you miss about him? Just make sure you send the letter early so he gets it in time. If his love language is receiving gifts, send him a gift card to his favorite ice cream chain so he can treat the both of you to a sweet treat when the long distance is over. If you plan ahead of time, you can even stick post-it notes with little messages in his suitcase that he can discover when he goes home. Before you know it, those notes will be sweet memories to cherish.
04. Be present.
It can be tempting to focus on making sure your relationship thrives through the distance, but don't obsess over it. Remember to be present wherever you are. Kathleen tells Verily that the time spent away from her now husband was a wonderful opportunity for building friendships outside of her romantic relationship that she will always cherish.
Going home usually means a marathon of catching up with family and friends. Use this time away from your significant other to develop those other relationships in your life. It'd be pretty rude to be totally absorbed in your phone that you forget to say more than two sentences to your grandparents you only get to see once or twice a year. And don't let a phone call with your S.O. go on for four hours so that you have to cancel plans to meet up with some old friends. You'll have plenty of time to be with your guy when you are reunited after the holidays.
The distance between you and your S.O. during the holidays may feel like doom and gloom now, but take heart knowing that love can survive the distance.
Photo Credit: Brittni Willie