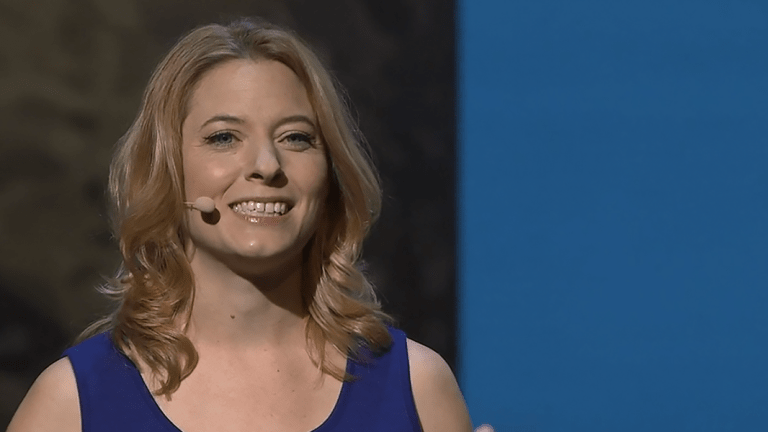 Laura Vanderkam's New TED Talk Is Just What You Need for 2017
If you think you don't have enough hours in the day, you're wrong.
If you read Verily frequently, you likely have noticed Laura Vanderkam's name in our bylines. Author of our monthly 8,760 Hours column, Vanderkam is the writer who regularly opens my eyes to how we can use all these hours we have in a year more effectively. Simple—but not easy. With four kids in addition to her writing and consulting projects, Vanderkam is surely a busy lady, but it doesn't seem to slow her down. Case in point, she delivered a TED Talk a couple months ago, which was published this week.
"We don't build the lives we want by saving time," Vanderkam says in the talk. "We build the lives we want, and then time saves itself." True words.
In a column for Verily a year ago where she questioned the belief in such a thing as work–life balance, Vanderkam explained how we actually have time to do what we want:
"There are 168 hours in a week. Someone sleeping eight hours a night (fifty-six per week) would have 112 hours left for other things. Dividing those 112 hours in half, you find that you'd need to be working at least fifty-six hours per week in order for 'work' and 'life' to be in perfect balance. The vast majority of people work fewer hours than this, so cutting back at work would actually only further the imbalance in favor of life. That's a perfectly great place to be, but it does suggest a problem with the 'balance' metaphor. So I'd suggest a different approach. Instead of resolving to achieve work–life balance, it's better to ask this question: What do I want to do more of with my nonworking time?"
As Vanderkam highlighted in an anecdote from her TED Talk, "Every minute I spend is my choice." Ultimately, I don't have time really means It is not a priority, and the sooner we realize this, the sooner we empower ourselves to fill our lives with, as Vanderkam put it, "the things that deserve to be there."
Each week, on Friday afternoons, Vanderkam writes out three categories—career, relationships, self—and jots down ideas of what would help her fill those categories in the upcoming week. Then she pencils them in to her calendar: Make muffins with my kids on Monday; go running Thursday; have a date night with my husband Friday, and so on. Things such as tidying up might not make it on the list, and they might not get done, but at the end of the day, week, month, and year, this is how she gets done what means most to her.
Vanderkam finishes her TED Talk with a belief she holds strongly: "There. Is. Time. Even if we are busy, we have time for what matters. And when we focus on what matters, we can build the lives we want in the time we've got."
Vanderkam is the author of numerous insightful books on time management, most recently I Know How She Does It, a snippet of which you can enjoy here. You may want to snag the book itself to ring in the New Year. Trust me, with the time you'll discover to do the things you truly love, it's the gift that keeps on giving.
Photo Credit: TED