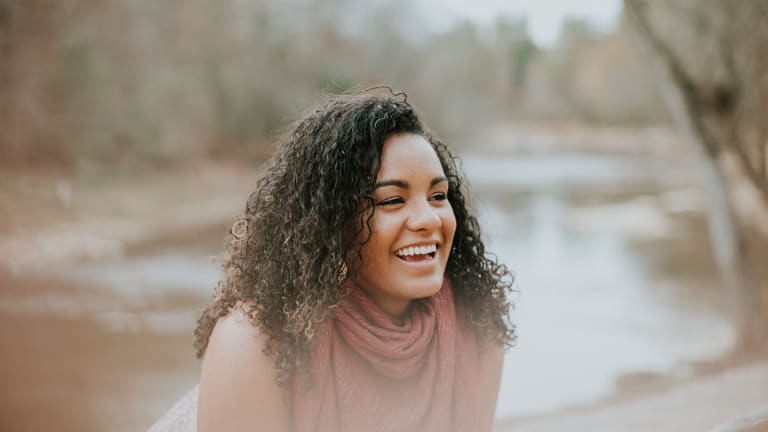 6 New Year's Resolutions That Will Give Your Dating Life a Boost
You know you want this year to be different.
Take it from me—a woman who's been single on every New Year's Eve since the dawn of time (speaking scientifically)—nothing does more to dampen the unattached woman's spirit than the pressure of saying to one's self (again), "This will be the year I find love."
It's not that these kinds of promises set you up to fail, it's that the pressure you place on yourself is far too great! The dawning of a new year is not a magical cure-all for the challenges you may have faced in the year before. If you're single and you want to meet a partner in 2017, the best resolutions to make are the ones that will make you feel like the happiest, healthiest and most courageous version of yourself.
Here are eight resolutions I have found to give my dating mojo and spirits in general the biggest boost.
01. Resolve to start fresh. 
Whether that means quitting all the dating apps if they're driving you nuts or joining a new one with renewed hope, the start of a new year is the perfect time to change things up. Even if you're happy with your approach to dating as it is, take a step to reinvigorate your attitude. That could mean a fresh batch of photos online, or a new line you use to introduce yourself IRL.
If the process of app dating doesn't bother you, why not try a new one and switch things up. A fresh pool of prospects, a newly written profile and updated photos might be just what you need to boost your confidence and get back in the game. Hinge recently relaunched their whole platform to eliminate swiping, and did you know there's now a dating app for airplanes? There's something for everyone and every occasion now—so get after it!
02. Treat yourself to some pretty underwear. 
You don't have to go all-out pin-up girl or channel some unrealistic Hollywood ideal in your skivvies, it's just that there is something about slipping into a pair of ratty old undies that starts your day off on the wrong foot. Even if your underwear is just for you, if the first thing you put on each day is special and pretty and makes you feel special and pretty too—you'll carry that hidden boost of confidence with you everywhere.
03. Commit to being honest about what you want this year.
If you know it in your heart, try to say it out loud as often as you can manage. If you're genuinely looking for love, tell your friends and family! If you're content in your single state and truly happy to be focusing on friends, career, fitness etc—say that, too. I believe the more energy you put out into the universe about what you want in life, the easier it will be for the universe to bring it to you.
04. Talk to a stranger once a week. 
Think of it as practice. Step outside of your comfort zone and say "hi" to any friendly man or woman you meet. It could be as simple as engaging your barista beyond, "Fine, thanks. How are you?" or you could introduce yourself to a handsome stranger at a bar. The idea is that you're easing into making conversation with new people so that you become more open and comfortable in any social situation. Putting yourself out there is never easy, but the less you do it—the harder it gets! (As Spanx founder Sara Blakely says, "Courage is a muscle.")
05. Start day drinking. 
Hear me out! By this I mean, go to beer gardens, breweries and fun, big bars during the day on the weekends. This isn't really about the drinking (in fact it's probably best to limit to yourself to one alcoholic beverage to keep your wits about you), it's about getting social during the daytime hours when fewer people are thinking about who they are going to take home that night. You know by now the prospect of meeting a "good" guy while you're out late at night are minimal. However, afternoon spots with beers and pretzels and a relaxed, well-lit atmosphere are much more conducive to normal socializing and have way more potential for match-making. Ask for ordering advice, share a table with group of strangers... you get the idea.
06. Try a new form of fitness. 
All that "stuff" that people tell you about doing things for you when you're single might sound like a waste of time, but it's absolutely true. Any single woman will tell you that cooking classes, new hobbies and other kinds of "events" where you might hope to meet a guy are a waste of time unless you are personally invested, because you probably won't meet someone. Feeling better from the inside out will cause a noticeable change, so why not try yoga or spinning or aqua aerobics—just because!
Diets and gym memberships are the kinds of resolutions few people feel inspired to keep after more than a few months. But the great thing about resolving to refocus or reframe your mindset about dating and singledom is that these are habits and practices you'll actually want to keep doing long after January has come and gone.
Photo Credit: Erynn Woody Photography