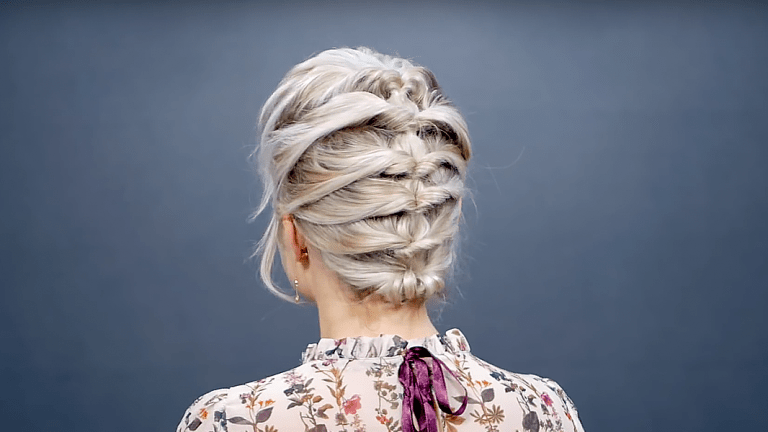 Beautiful Holiday Hairstyles for Every Length of Hair
'Tis the season for a special look.
The party season is upon us, and as we plan our festive outfits, we can't forget a fantastic hairdo. Whether you're into a more complicated coif or a low-key look, these tutorials have you covered.
For Short Hair //
If you have short hair, you may think most hairdos are for ladies with long locks. These lovely YouTubers, however, are proving you wrong with their short hair holiday tutorials. So whether you've been missing braids or luscious curls, take heart! We've got plenty of hairstyles just for you.
For the No-Fuss Girl: Halo Braid Updo
For the Edgy Girl: 10 Funky and Festive Options
For the Glamour Girl: Forties-Inspired Half-Up French Twist & Braided Low Bun
For the Boho Girl: Triple Braid, Gibson Tuck, & Faux Fishtail
For Long Hair //
Now for the ladies with more hair than they know what to do with! If you have a lot of hair, you know the pressure to master a goddess-worthy 'do for holiday parties. So whether you want to go for that classic curled look or an experimental twisty updo, we've got your back.
For the Romantic Girl: Waves on Waves
For the Bedazzled Girl: Silver-Threaded Updo
For the Klutz Book Queen: Braided Headbands Galore
For the Effortlessly Chic Girl: Messy Chignon