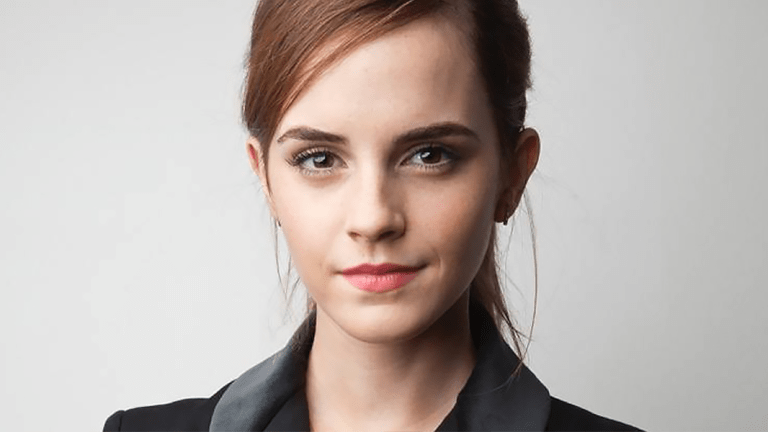 Follow These Women for a More Uplifting Social Media Feed in 2017
Filling our feeds with beautiful and inspiring posts can help us all have a better year ahead.
We all need some more positive media in our lives, but where do we find it? Here's our list of some ladies whose social media feeds are likely to offer some uplifting and empowering notes to your day.
Alessia Cara // Follow on YouTube
This 20-year-old singer-songwriter and recent recipient of Billboard's Women in Music Rule-Breaker Award is not afraid to go on live TV wearing a basic T-shirt, jeans, and minimal makeup. Her hit songs "Here" and "Scars to Your Beautiful" exude her confidence of not worrying about fitting in when authenticity is at stake. Oh, and as this tour bus cover song shared on her YouTube channel shows, the lady also has a voice.
Brie Larson // Follow on Instagram
This year's Oscar-winning Best Actress Brie Larson brings a serious and personal tone to women's body commentary on her Instagram feed. Her caption accompanying this #TBT photo, for instance, offered a heartwarming glimpse into her journey of self-acceptance, of which you can expect to get a weekly dose.
Jo Rodgers // Follow on Instagram
Looking for some poetry in word and image to brighten your day? Follow London's Jo Rodgers on Instagram, and you'll get just that. Not only does she take beautiful pictures, but this food and travel writer for Vogue also includes descriptive captions that encourage us to pay closer attention to the details around us.
Sr. Miriam James // Follow on Twitter
This religious sister's Twitter feed may surprise you with all its positive takes on pop culture references as well as humorous glimpses of her daily life.
Reese Witherspoon // Follow on Instagram
Actress and entrepreneur Reese Witherspoon's Instagram feed is full of bright colors and positive messages. For a celebrity's feed, hers certainly sounds like she runs it herself and provides genuine pick-me-ups every time she posts something.
Brené Brown // Follow on Twitter
If you haven't reaped the wisdom that sociologist and author Brené Brown has harvested from her years of research on authenticity yet, start now. In addition to being insightful, her Twitter feed is regularly funny and encouraging.
Emma Watson // Follow on Twitter
Actress Emma Watson's Twitter feed keeps you on top of all the work for women she is doing. It's not entirely personal (no reminiscing on the Harry Potter days here), but it does lend awareness to a lot of great causes.
Joanna Gaines // Follow on Instagram
Fixer Upper cohost Joanna Gaines combines her stunning sense of design with a human element of imperfection on her Instagram feed. It's definitely #relatable.
Grace VanderWaal // Follow on Twitter
If you haven't heard 12-year-old Grace VanderWaal's voice from America's Got Talent, well, fix that. Then go follow her on Twitter to get regular reminders that real wisdom can come from the mouths of babes. 
Madonna Badger // Follow on Twitter
The woman behind #WomanNotObjects is Madonna Badger, and if you follow her now, you'll be at the ready to hear about the latest campaigns to fight objectification of women in media.
Sophie Caldecott // Follow on Instagram
Verily's own Sophie Caldecott not only founded the ethical shopping journal A Better Place, but she provides a gorgeous and picturesque personal Instagram feed as well.
Mayim Bialik // Follow on Twitter
Actress and neuroscientist Mayim Bialik is always starting interesting conversations over at her website Grok Nation and on her Twitter feed. A never-fail for positive and countercultural tidbits.
Photo Credit: He For She