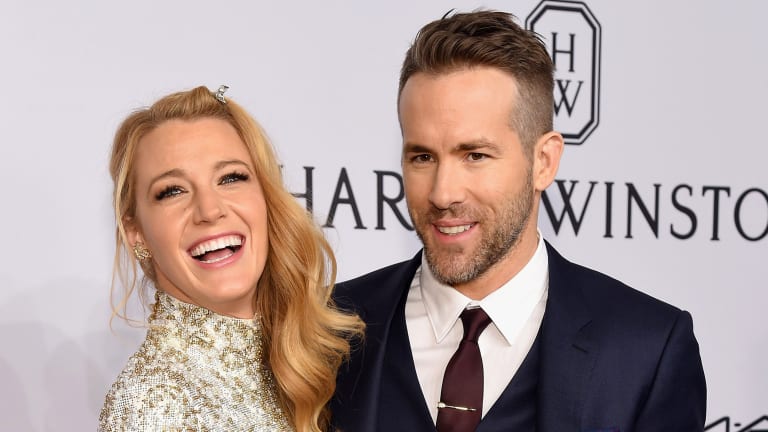 The Top Celebrity Relationship Moments of 2016—and What We Learned
This year was a lesson in love and courtship from the stars.
As we huddle under the mistletoe, let's reflect on what we learned from our Hollywood counterparts about love this year. Celebrities aren't often models of lasting love, but that doesn't mean we can't gain insight from both their successes and failures. Here's what blossomed and what shriveled up and died in Tinseltown this year.
Timing Is Everything: The Miley Cyrus and Liam Hemsworth Saga
One of the most surprising celebrity romances of the year was the late 2015/early 2016 reunion of Miley and Liam. The pair broke off their previous engagement back in 2013 supposedly because they were too young and going in different directions, but they appear to be headed down the aisle again. Some may bemoan the fact that the younger Hemsworth brother is leaving the market, but taking a break for personal growth and (hopefully) to do a little maturing is always a good thing! 
Do Not Tread Lightly Pre-Marriage: Brad Pitt and Angelina Jolie Went Sour Fast
After twelve years together (but only married for two), the controversial power couple split, officially, in mid-September with Jolie filing divorce papers citing irreconcilable differences. Considering their six children, this was a truly heartbreaking announcement but one that showed just how crucial it is to have the difficult discussions about parenting and more before making the commitment of marriage (or kids).
Social Media Is No Place for Exes: Justin Bieber and Selena Gomez Feud in Public
The Biebs and Selena haven't been romantically linked since 2014, but that didn't stop them from having a lovers' quarrel this year. Selena was none too pleased when Bieber rushed to the defense of his then girlfriend Sofia Richie on Instagram, and a social media war between the exes ensued. Clearly the twentysomethings have a bit to learn about mature relationships, but we can all agree that Gomez's callout to Bieber has some truth: "It should be special between you two only," she commented on his Instagram. Sometimes in the age of social media we forget about the importance of one-on-one connection. 
Marriage Changes Things: Ciara and Russell Wilson Have an Unorthodox Relationship
This hip-hop singer and football star duo had an unusual courtship—namely in that the high-profile pair reportedly abstained from sex until marriage within their relationship. They tied the knot in July in the beautiful English countryside. A month later she told E! News, "It's definitely life-changing, and you do feel a difference between the stages of being boyfriend and girlfriend to being engaged to actually being married." Here's to taking the time to appreciate and understand each step of a relationship.  
Happiness Is the Real Goal Here: Ryan Reynolds and Blake Lively Make Family Look Good
In a remarkable display of #goals, Ryan and Blake really stole the show in 2016. First, there were the gushing remarks about their role as parents, then the too-good-to-be-true social media dedication for his birthday, and then the couple, adorable kids in tow, were all smiles as Reynolds received his star on the Hollywood Walk of Fame. It's honestly too much to handle. We should all take notes.
Slow and Steady Wins the Race: Taylor Swift and Calvin Harris et. al.
We can't mention celebrity romance without calling out Taylor Swift. She had two high-profile loves this year with DJ Calvin Harris and actor Tom Hiddleston, respectively. Sadly both ended with a resounding note of bitterness and regret. If ever you needed a reminder about not airing dirty relationship laundry on social media and of the benefit of taking things slow—Swift and her exes are living proof. Here's to Tay's next album, which will no doubt reveal all.  
Sometimes Mixing Friendship with Love Doesn't Work: Drake and Rihanna Never Could Get Off the Ground
The love between these musical vanguards is one of the biggest losses of 2016. After years of speculation and back-and-forth as to their relationship status, Drake confessed his feelings on stage at the VMAs in August, and we all lost it. Sadly the speech heard 'round the world wasn't enough, and the couple's dream romance lasted only a couple months. It seems sometimes love isn't enough.  
Young Love Prevails: Chloë Grace Moretz and Brooklyn Beckham Set an Example
Teen romance took a major hit when the actress and eldest Beckham son split late this past summer. You may think: Who cares? But their young love was actually really inspirational. The two were outspoken with their sentiment for one another when times were good and both were respectful and tight-lipped during the split—not a bad example set by two teenagers.
The Going Will Get Tough: Gigi Hadid and Zayn Malik Support One Another in the Hard Times
The famous face of Gigi has been all over the place in 2016—and so has her boyfriend, former One Directioner Zayn's. The pair briefly split over the summer but have been seemingly inseparable since reuniting. Zayn was candid this year about his struggles with anxiety and how Gigi has helped him tremendously. The Millennial lovers aren't without controversy, but it's nice to see a strong example of two people supporting one another even when times get tough.
Love Is Love Is Love: Chrissy Teigen and John Legend Are . . . Perfect?
In 2016, Chrissy and John were endlessly touted as the loving couple everyone should envy. It seemed all they cared about was loving each other, eating good food, and making us all feel like we're doing something wrong because we aren't like them. Who knows what really happens behind the filter, but when they welcomed daughter Luna in April, it was hard to feel anything other than happiness for the passionate couple. I guess the real lesson here is that love doesn't always have to be complicated. Having a united front—as the Legend–Teigen family always does—seems the best plan for weathering any storm.
No Relationship Is Perfect: Beyoncé and Jay-Z Open the Floodgates
In slightly less fairytale-like stories, the year was a bit tumultuous for music's king and queen. When Beyoncé dropped her album Lemonade in the spring, all anyone could talk about was what had happened in their marriage to inspire an album all about infidelity. Rumors of Jay-Z's affair(s) spread like wildfire, and people questioned whether love was a total lie because even these two couldn't make it work. The pair are still together, though, so maybe the lesson in it for everyone is simple: a happy marriage takes work and sometimes working on your marriage means turning those proverbial lemons into lemonade. 
We All Need a Little Help: Lady Gaga and Taylor Kinney Ask for Help
Lady Gaga has modeled an interesting brand of celebrity authenticity this year. She took a strong stance against sexual assault, for one. But she also posted an unusually vulnerable statement on her Instagram following her split from actor Taylor Kinney. The couple had been engaged but couldn't seem to make it work do to scheduling differences and other complications. After the breakup, Gaga asked her fans: "Please root us on. We're just like everybody else, and we really love each other." It was a moment for us all to reflect on the importance of having relationship cheerleaders.
Here's to the love that will prosper in 2017!
Photo Credit: Getty Images