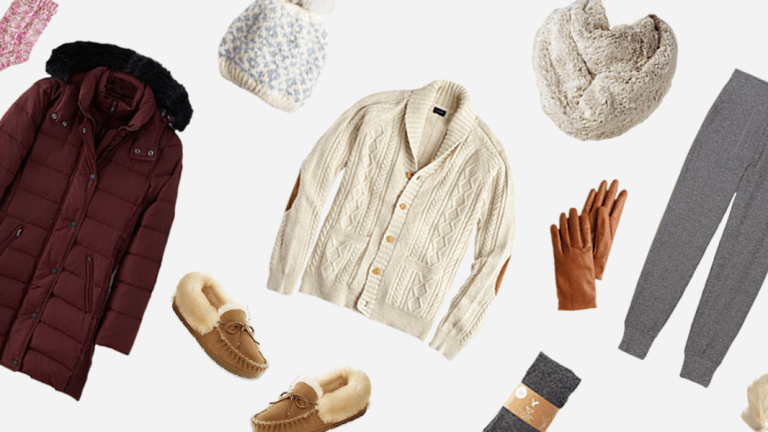 These Cozy Cold-Weather Essentials Will Make You Excited for Winter
There's nothing quite like snuggling up in warm woolen knits.
For all the complaining about cold weather, we have to admit that we're secretly looking forward to wearing our cozy winter essentials. There's nothing quite like snuggling up in fuzzy knits, soft shearling, and fluffy puffers.
Maybe you're thinking about an upcoming mountain trip or you're already anticipating a chilly Christmas Eve. Maybe it's just sitting at home curled up on the couch that has you reaching for the comforts of the season. Whatever it is that warms your soul, here are our picks for the perfect clothes and accessories that will warm the rest of you.
These cold-weather musts are as useful as they are comfortable—and honestly, the only reason we're excited for 40-degree weather!