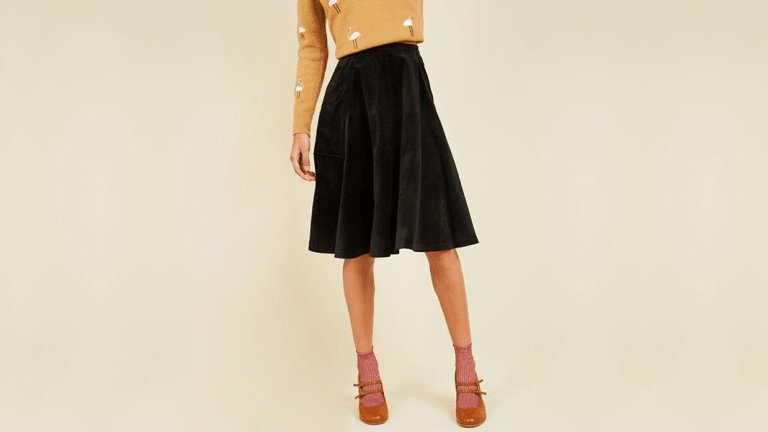 Missing Your Pretty Summer Skirts? These Warm Winter Midi Skirts Will Help
Don't get stuck in a pants-and-sweater style rut this winter.
If you're anything like us, you operate on autopilot when choosing outfits for the colder months. Roll out of bed, throw on a pair of pants and a sweater. Repeat.
In an effort to shield our legs from the colder air, we default to the mindset that we won't be wearing skirts until June. But let's be real, wearing slacks every day gets boring. How many variations of pants and sweaters do we own, anyway?
Luckily, you can still wear those flared beauties all fall and winter long—you just need to choose your fabrics carefully. We've lined up some of our favorite midi skirts for the colder months ahead. Pair them with knit tights or knee-high socks, and you'll be ready to face the winter in style.
Heavy-Duty 
When the wind seems to cut through you, block out the elements with a dependable material. The key is to look for fabrics that are tightly knitted, such as twill or scuba or even sturdier materials such as leather and suede. These skirts are perfect for the deep chill—just make sure you wear a pair of cozy tights with them.
Comfy and Cozy 
Fair warning: Wearing these comfy midi skirts may make you feel like you never left your bed (not that we're complaining). Soft and thick materials such as wool and velvet form to your shape, making you feel like you're wrapped in a blanket. You might just find that these midis are more comfortable than your favorite flannel PJ pants.