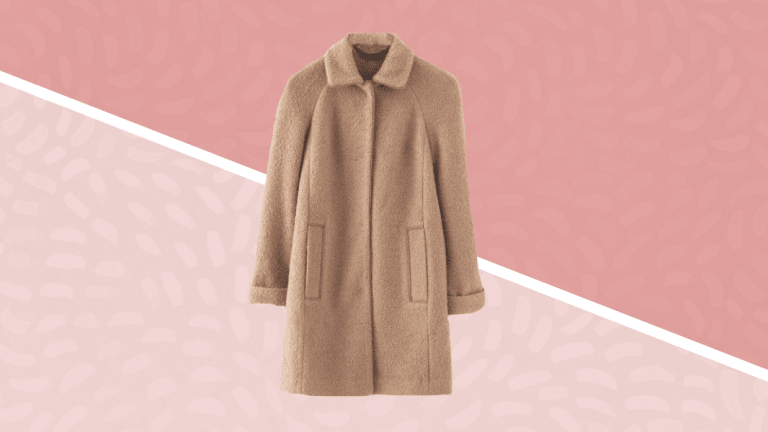 These Cozy Wardrobe Essentials Will Get You Through the Winter
Don't let the November chills get you down!
Fall may be our favorite season, but the balmy weather of September and October is but a memory as we head into the month of November, aka the beginning of the end. The cold sneaks up on us every year, and as we marvel at the freezing temps each morning, we must grit our teeth and continue marching into the brutal days ahead. If you're dreading the cold weather, stock up on these November must-haves. They're versatile and warm, and they'll give you something to love despite the frigid air.
The Chunky Infinity Scarf //
When the winds start howling and nipping at every inch of exposed skin, you need to protect yourself with a trusty chunky infinity scarf. Soft knits made to fully wrap around your neck to block out frigid breezes—we can't think of any other scarf to keep us warm this winter.
Black Booties //
The ultimate throw-on-and-go shoe, the black bootie is versatile enough to be worn with almost any outfit. Not to mention, it's much warmer than your average ballet flat. November isn't cold enough for those heavy-duty snow boots, but it's also not warm enough for slip-on shoes. The black bootie is the perfect in-between boot that will make you look season-appropriate no matter what's happening outside.
Heavy-Duty Coat //
It's time to say goodbye to those blazers and trenches—we need a real coat to survive the November chill. Teddy bear coats are where the cozy is at, and we're definitely ready to feel like we're being hugged by our favorite plushy all day. We especially love the roominess of this coat because layers are also a must come winter.
Cable-Knit Sweater //
Nothing says 40-degree weather like a cable-knit sweater. It's all about turtlenecks by this time of the year, so make sure it's a cute one! We're total suckers for the classic Irish white cable knit, as it's timeless no matter what trends say—and comfy to boot.
Sweater Tights //
Forget those flimsy nylons. Fall weather just got serious, and we're in no mood for cold legs. It's time to bust out those sweater tights that offer optimal coziness and durability. Believe us, you'll be grateful for the knitted tights when you decide to wear that midi skirt in a couple of weeks.