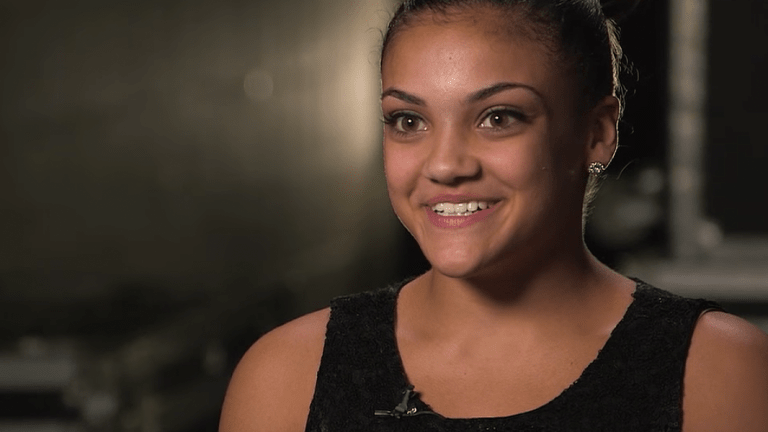 5 Times Celebrities Gave Great Advice On Body Image
These ladies have personal experience which can help you to love your body the way it is.
Amid the ever-changing societal standards of beauty—Marilyn Monroe versus Kate Moss, anyone?—seeking the look that a given culture, time, and place holds up as its most beautiful ideal can often evolve into a self-destructive comparison game. Today, our comparisons take place mostly against the images we see in media—images that represent an impossible criteria of perfect hair, skin, thinness, and sex appeal, which often aren't even real due to retouching.
To stop these cycles of negative body image, it helps to be reminded of the value of authenticity. Here are some words of wisdom from five ladies in the spotlight on how they came to love their bodies as they are.
01. Lea Michelle: Don't give into peer pressure. You don't need a nose job.
"I was one of the only girls in my high school that didn't get one," former Glee actress Lea Michelle told GQ. "And if anybody needed it, I probably did. But my mom always told me, growing up, 'Barbra Streisand didn't get a nose job. You're not getting a nose job.' And I didn't." Aside from the truth that mom knows best, Michelle's words also highlight the need for positive role models in our lives. She concluded, "That's why I'm proud to be on a positive show and to be a voice for girls and say, 'You don't need to look like everybody else. Love who you are.'"
02. Rihanna: Being a size 0 is a career in itself—don't make it yours.
Rihanna addressed perhaps our culture's greatest negative obsession when she shared with the Daily Mail how unrealistic it is to strive to look like a runway model. Genetic gifts aside, models have made a career out of maintaining that physique with dieting, exercising, and then being Photoshopped in said pictures. It is literally her job.
"You shouldn't be pressured into trying to be thin by the fashion industry [standards], because they only want models that are like human mannequins," Rihanna said. "They know that if we see an outfit on a mannequin in a shop window we will love it and want to buy it whatever size we are. That's why they have size zero models—they want to sell clothes. But you have to remember that it's not practical or possible for an everyday woman to look like that. Being size zero is a career in itself so we shouldn't try and be like them." For the many of us that weren't born with certain genetics, "it's not realistic and it's not healthy." 
03. Olympian Laurie Hernandez: Eat the dang cookie.
Laurie Hernandez, a gymnast on the American team during the 2016 Summer Olympics and a current competitor on Dancing with the Stars, is refreshingly honest when it comes to her body. "You see women all over magazines and Instagram, and they all have these flat tummies and you're like, 'Wow that's great!'"she told Shape. "I have a big build, and I love it. It shows that I'm strong and that I'm able to wake up and eat healthy. But if I want to have a cookie, I'll have a cookie, and it's OK." At the end of the day, "it's important to love yourself because no one can really do that for you."
04. Tracee Ellis Ross: Sometimes you just gotta buy new pants.
Former star of 2008 sitcom Girlfriends and current cast member of ABC's Black-ish, Tracee Ellis Ross, opened up to Glamour about accepting the reality of inconsistency when it comes to her body. "My weight fluctuates," she admitted. "On Girlfriends I kept complaining to the costumer, saying, 'The cleaners are shrinking all my clothes.'" The costumer finally told Ross, "Your body has changed, and we need to buy you bigger clothes." It took Ross aback. "I had to ask myself, 'Do I want to be somebody who worries about what I'm eating? Or do I want to find a balance where I can be healthy and not consumed by that and maybe have to buy some larger pants?' I bought new pants." Ross' words remind us that buying bigger clothes is not an act of defeat but simply clothing our body appropriately at whatever state we're at—and acknowledging that we have worth and dignity every step of the journey.
05. Kristen Bell: Be proud. You're a superhero.
This year, actress Kristen Bell had some powerful insight into positive body image and the reality of what it means to be a woman. The 35-year-old mom of two addressed questions about her post-pregnancy body, saying, "Who cares? I didn't lose my baby weight for over a year," she told Today.com after the release of Bad Moms this summer. "And when I look down, even now, at the extra skin on my belly, it's a reminder that I've done something spectacular. It's a reminder that I'm a superhero. And I'm proud of it." Here, here.
All of these women do amazing things with their bodies—Hernandez won an Olympic medal with hers, and Ross won an Emmy with hers—so it's worth taking a page from their playbook of how they've come to view their bodies, if we want to respect ours.
Photo Credit: ABC