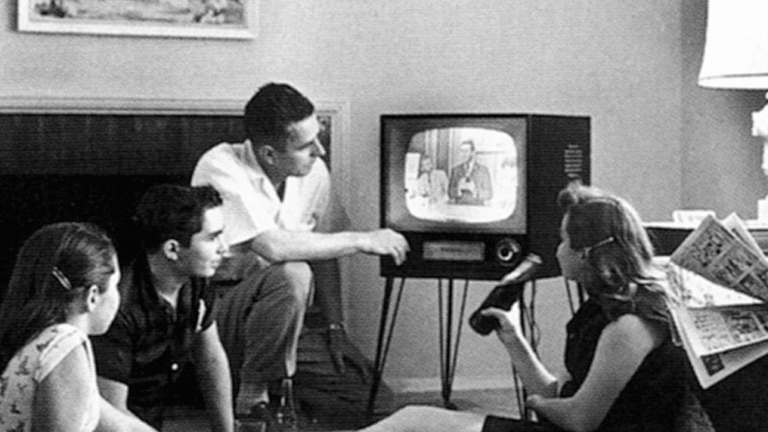 The Best Netflix Movies to Watch This Thanksgiving (Especially if Family Gets Crazy)
These should make you feel a little better about whatever dynamics exist around your dining table this holiday season.
The holidays are a time for giving and cheer. For many, they're also a reminder of certain familial dysfunctions we'd rather forget. Your mother who always nitpicks a little too much. You grandfather whose filter has grown permeable over the years. Perhaps a sibling who hasn't quite gotten over that thing that happened a decade ago. Whatever it is, as much as we may love our families, sometimes we need a little reminder that ours isn't the only crazy one around. For those moments, here are five movies now streaming on Netflix that will give you some perspective—or at least a reason to make a break for the TV room.
August: Osage County
Julia and Meryl are always a tonic for the weary spirit, even if they are playing an angry mother–daughter duo. This is a harrowing tale of many factors that play into familial issues: substance abuse, illness, family of origin, and betrayal, just to name a few. It's not light-hearted, but it is sure to make you feel better about your own lot of relatives sitting around the dinner table.   
Boyhood (available until 11/25)
Boyhood was a mostly unassuming independent film that rose to mass acclaim in 2015. Once it hit the box office, viewers and critics alike were mesmerized by its unconventional approach and utter realness. The film was shot over an 11-year period as Mason Evan, Jr., the movie's protagonist, grows up. You witness single motherhood, blended families, harsh parenting, sibling intricacies, and more. It's definitely a movie that defies the mold, and it will likely bring clarity to your own life.
Begin Again
If, perhaps, you want something a bit lighter, Begin Again is a safe choice. Here you'll find some likable suspects such as Kiera Knightley and Mark Ruffalo; you'll also have to contend with the disappointing acting debut of Maroon 5 frontman Adam Levine (luckily his part doesn't take up too much screentime). This movie follows an unlikely creative friendship that helps each person heal from lost love. It shows the reality of father-daughter relationships grown tense by teenage years. It also shows how marriage is tested by time and temperament. Watch it, revel in its averageness, and return to your own brood with a little more love. 
10 Things I Hate About You
Who doesn't love this cult classic? A modern day Shakespeare adaptation could be just what you need to offset the holiday hullabaloo this year. With a comically overbearing father, sisters at odds, and a dose of teenage revelry, 10 Things I Hate About You, unlike your family's drama, never gets old (did I mention Heath Ledger?). 
Atonement
We haven't forgotten you, period film lovers. And truly, there's nothing like a movie set in a different era to transport a viewer. Atonement is definitely not a cheerful movie, but with a family betrayal sure to dwarf anything you've experienced personally, it might ease the tension you feel. A wealthy family, forbidden love, and a bored young sibling make for quite the wartime drama. This movie is far from PG, but it will make you grateful your sister isn't Briony Tallis.