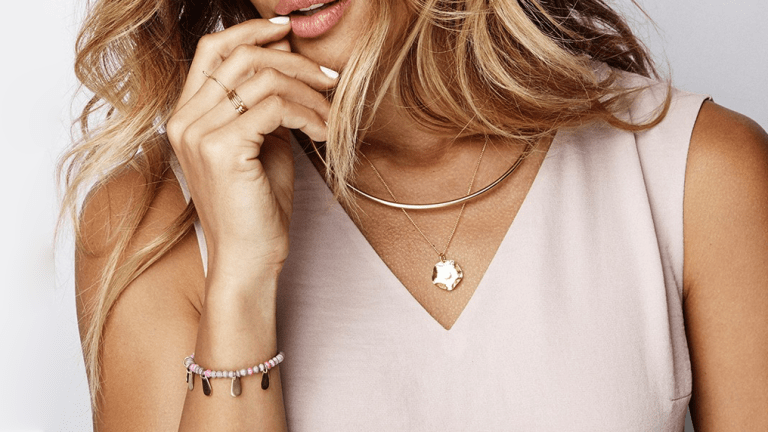 Black Friday Shopping You Don't Have to Feel Bad About
Support artisans around the world without breaking the bank.
Black Friday seems to get worse every year as it encroaches more and more into the actual day of Thanksgiving. Retailers lure us in with their discounts and sales but at the end of the day, are these so-called deals really worth it? Do we really want to support companies that are so desperately looking to drain us of every penny for a low quality item? 
Well, don't worry conscientious shopper, there is a positive way to shop on Black Friday and still benefit from special deals. We've rounded up our favorite ethical brands that are holding Black Friday sales that help support their artisans all over the world. 
FASHIONABLE - 20 Percent Off
If you didn't win our giveaway of a FASHIONABLE bag, you'll be happy to know that the brand is holding a 20% off sale on all their items. The beautiful handmade leather goods and fine jewelry you see on FASHIONABLE's website are made by women who have been given a chance to use their talents and the opportunity to stand on their own two feet by overcoming difficult situations, such as homelessness and addiction.  
31 Bits: 25 to 30 Percent Off
31 Bits is known for its versatile and timeless handcrafted pieces, as well as the life-changing impact it has on the artisans making them. Recently, 31 Bits has expanded their reach on both the jewelry industry and the world with their new Bali collection. The collection's pieces are perfect to wear to any Holiday party, and we're ready to support this incredible brand ASAP. 
For orders under $100, enjoy 20% off with code "FRIDAY20," for orders between $100-$199 use code "FRIDAY25" for 25% off, and lastly, for order over $200 use "FRIDAY30" code for 30% off. 
Sudara: 25 Percent Off
Sudara founder, Shannon Keith, is on a mission to break the cycle of abuse, injustice, and sex trafficking by partnering with sewing companies in India, allowing women to be employed so they may support themselves and their families. Sudara has brought 500 people and counting out of poverty and situations of exploitation. This Friday, Sudara's offering 25% off all of their punjammies and tees.
Ubuntu Made: 25 Percent Off
This company isn't just about swoon-worthy handmade olive and leather bags. Based in the Maai Mahiu community in Kenya, Ubuntu Made has driven sustainable revenue to Ubuntu's Foundation and other on-the-ground programs, which specialize in the much needed health and education philanthropic programs in the developing community.  We're feeling super lucky to receive 25% off these gorgeous goods.
SOKO: 25 Percent Off
Soko employs technology to empower and provide equal access to opportunity for marginalized artisans. Their supply chain innovation uses the mobile phone to connect independent artisan entrepreneurs to Soko in an ethical and transparent "virtual factory." With Soko's mobile tools, artisans have access to an entire world of consumers, expanding their business horizons and entrepreneurial prospects.