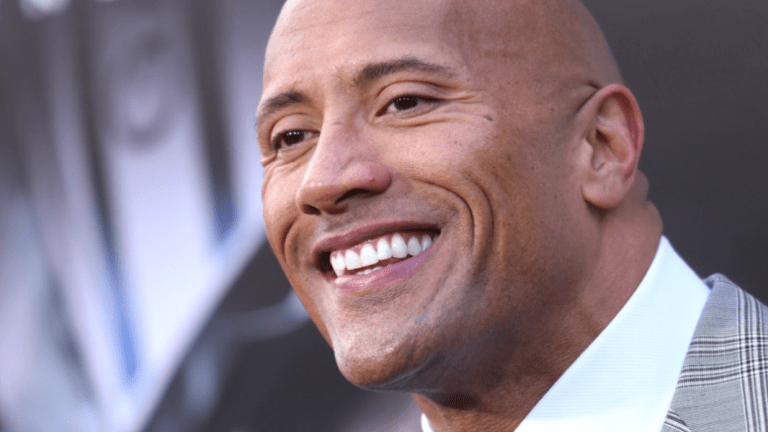 Why I'm Not OK With Objectifying Men
People magazine's 'Sexiest Man Alive' is doing more harm than good.
According to People, the sexiest man alive right now is Dwayne "The Rock" Johnson. The WWE wrestler turned actor is certainly a handsome fellow. And his contributions to such wholesome films as the forthcoming Moana only add to his adorableness. But I can't quite celebrate his title of "Sexiest Man Alive." Johnson himself aside, I'm not interested in any superlatives based on attractiveness.
It's easy to say, "Oh, it's just one magazine" or "It's all in good fun," but it's not. These magazines wield extreme influence. According to market expert Brandon Gaille, People's average readership is forty-six million—70 percent of them women aged 16 to 45. Online, it draws one billion page views per month—one billion!
And People is only the tip of the iceberg. The trend of attractiveness rankings was popularized by People more than three decades ago, in 1985, when it bestowed the first Sexiest Man Alive honor upon Mel Gibson. In 1990 it launched an annual feature called "100 Most Beautiful People," which has selected three male winners in twenty-six years. Men's magazines such as Esquire and Maxim followed suit with annual issues dedicated to listing the most attractive females. 
I don't like to support any of these. I am against objectifying men for much of the same reasons I'm against objectifying women.
Yes, people are beautiful; we know that, and it's fine to say it. But titles such as Sexiest Man Alive (and the female equivalents) allow us to look at someone as something to be consumed rather than known. We lose sight of their unique personality and humanity. It reduces the person to an enticing image meant to sell lots of magazines. Separate from any other magazine, though, these special issues aren't about what a person has done in his or her career as much as they're just about sex appeal.
I doubt I need to explain why when we women realize a man is looking at our chest instead of our eyes, we feel less than appreciated for our full personhood. When we're told that our looks will "get us places," we can't help but cringe a little. But the repercussions of objectification, while arguably worse for females, aren't exclusive to one gender. Despite what these magazines might have us believe, equal-opportunity objectification is not the solution.
Game of Thrones actor Kit Harington (who plays the character Jon Snow) said as much in a May interview with the Sunday Times when he described how it feels to be looked at as nothing but a beautiful body. "If you said to a girl, 'Do you like being called a babe?' and she said, 'No, not really,' she'd be absolutely right. I like to think of myself as more than a head of hair or a set of looks. It's demeaning." He added, "At some points during photo shoots when I'm asked to strip down, I felt that."
Women have been told since the beginning of time that these awards are compliments; men, too, are expected to embrace them as well. But in the same way objectification has led to unfair standards of beauty for women, a similar effect has happened for men. As masculinity expert and speaker Jackson Katz puts it, images that men see in media, which are affirmed by women, often contribute to the sense that they need to embody a "tough guise—in other words, you only have to show the world certain parts of yourself that the dominant culture has defined as manly." 
Thankfully, People didn't have Johnson strip down (he appears clothed in the issue on stands now). Nonetheless, it's clear that the emphasis for the cover is his toned body. It can be tempting to accept these male-themed iterations on sexiness as an equalizing force, as if indulging in male eye candy is part retaliation, part let's-get-in-on-the-fun of people as objects. But I can't help but feel this belies a sad sense of resignation; women will be objectified no matter what, so let's just give in and do it back. While in jest this can feel like a win-win, in reality, it's much closer to a lose-lose.
Photo Credit: CNN