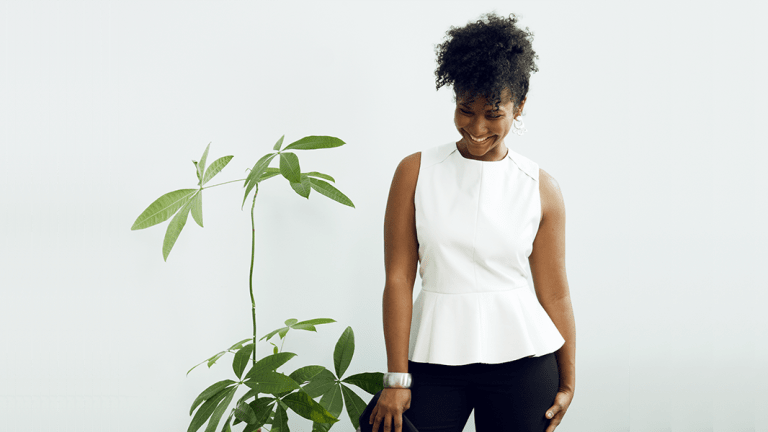 We Asked Women Which Clothes Make Them Feel Confident, and Here's What They Said
Our clothes can be a huge game changer for our mood.
We all have at least one item of clothing that makes us feel especially on point. A pair of jeans that flatters our curves in all the right ways or a bright red dress that commands the room. They are the clothes we reach for when we need an extra boost of confidence or to feel more self-assured.
Some magazines will tell you that any passing trend will make you feel your best, but here at Verily, we look to real women to tell us what makes them feel the most confident. Here are their answers—what are yours?
Vivian Choi // Concert Pianist
As a world-renowned concert pianist, Vivian Choi spends most of her time either preparing for a performance or actually performing on a stage. Confidence is important to Choi's career, and when asked which item of clothing makes her feel the most confident, Choi replied with a tailored blazer. She explained that a tailored blazer is a piece that pulls together any outfit, making it more polished—and therefore like she's pulled-together, confident, and ready to face the day.
Kirsten Haglund // Political Commentator
You might already know Kirsten Haglund as Miss America 2008. Since her victory, Haglund has yet to slow down on her career path. As a political commentator, philanthropist, and advocate for eating disorder awareness, Haglund says she feels the most confident in her tortoiseshell glasses. She explained to Verily that as a young woman, it's easy to not be taken seriously simply based on how you look. Her glasses make her feel the most like herself, allowing her to be more confident in her natural abilities.
Bianca Caban // Entrepreneur
As a finance entrepreneur on a mission to revitalize the economy of Puerto Rico, it's safe to say that Bianca Caban is a confident woman. Perhaps that is why the Bronx native said that she feels her best in polished and professional sheath dresses that complement her similarly polished and professional persona. Professional and feminine—now that's real confidence.
Tiffany Minter // Chef
Working as a chef de cuisine at one of New York City's hot spots doesn't allow for much creativity in the outfit department, but Tiffany Minter admitted to Verily that it doesn't stop her from finding confidence in her shoes. For Minter, a pair of funky, colorful, or patterned shoes are enough to make her smile and feel reassured throughout the day because she is able to express her unique style even when wearing a uniform.
Look out for more about these women's unique take on style in our upcoming series that asks: "Why do you get dressed?"