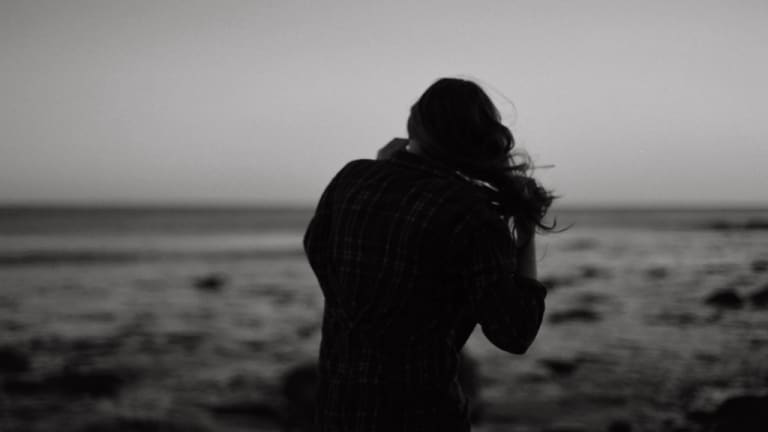 Emily Doe's Statement for Her Glamour Woman of the Year Award Is So Powerful
'If this is what having it good looks like, what other hells are survivors living?'
Two months after Brock Turner was released from prison, his victim was named a Glamour Woman of the Year. "Emily Doe" (a pseudonym to protect her anonymity) is being heralded by Glamour for the way her powerful "victim's impact statement" changed the conversation surrounding sexual assault.
Doe did what so many victims are afraid to do: She stood up to the man who assaulted her and told him exactly what he had done. Her powerful statement began, "You don't know me, but you have been inside me." She went on to describe in harrowing detail what she recalled about the events the night of her assault and the following day.
Sadly, Doe's words rang true with countless assault victims around the country and world. Glamour reported that following the publishing of her victim's statement, rape hotlines surged and activism against campus sexual assault was reinvigorated. Her story even led to the state of California closing a loophole that allowed lighter sentencing for assaulters whose victims were unconscious or intoxicated. Her victim's impact statement was read on CNN and to Congress, prompting a new national conversation about campus sexual assault epidemic.
None of these things can truly take away the pain that Doe experienced, but there is a lot of good that came from her bravery to speak out. Last winter, a Verily writer explained how no court ruling can ever take away from the triumph of speaking out against sexual violence. What has followed Doe's statement is proof of this. The judge on Turner's case was harshly criticized for his exceptionally light sentencing—although Turner was convicted of three counts of sexual assault, he was sentenced to only six months in prison and was released after three. No matter what happens to Turner, Doe has empowered women to speak up about their own experiences and inspired countless others to continue the fight for change.
When it announced her as a Woman of the Year, Glamour also published a new statement from the woman known as Emily Doe.
Her statement begins, "From the beginning, I was told I was a best-case scenario." She describes all the things about her case that were supposed to make it easy to get a conviction. Of course, we know that the result of Turner's trial and sentencing was far from ideal. In the months that followed Turner's sentencing, Doe was able to reflect on how her situation compared to sexual assault victims'. She shared with Glamour, "I thought, if this is what having it good looks like, what other hells are survivors living? I'm barely getting through this, but I am being told I'm the lucky one."
She continues, "I thought, this can't be the best-case ­scenario. If this case was meant to set the bar, the bar had been set on the floor." In the end, Doe reminds us, "Victims are not victims, not some fragile, sorrowful aftermath. Victims are survivors, and survivors are going to be doing a hell of a lot more than surviving."
While no one can take away her pain, we can help her survive and thrive by being inspired by her courage and continuing to fight. The problem is bigger than Brock Turner, but the solution is growing every day through the women and men called to action by her words. Doe deserves to be recognized for who she is—a woman of courage who rose above her circumstances to make a difference and spur a powerful national conversation.
Photo Credit: Eleanor Rask