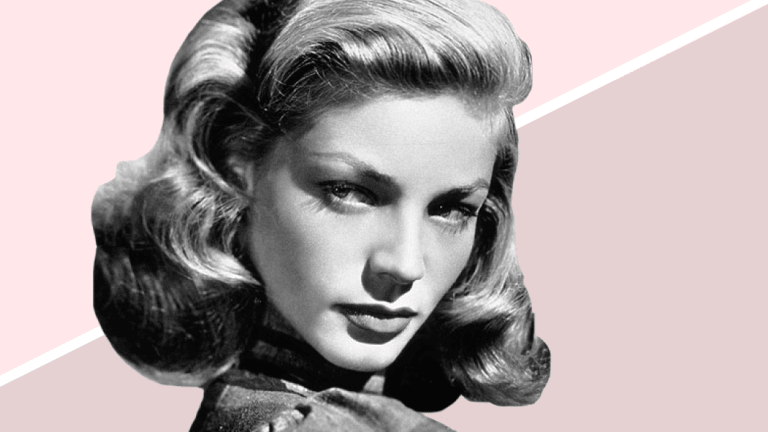 Lessons from Classic Beauty Icons: How to Get Lauren Bacall's Elegant Waves
Master this classic hairstyle just in time for holiday soirees.
Lauren Bacall's beauty is iconic in more ways than one, but we're particularly enamored with her perfectly waved hair. She may have starred in The Big Sleep, but there's no bed head here. Want to snag this look before the holidays? Follow our easy step-by-step tutorial below.
Step 1
Begin by wetting your hair and applying a volumizing mousse. You'd be surprised at how important mousse is for giving your hair texture and hold.
Step 2
Then, blow-dry your hair upward to create even more volume. By blow-drying your hair upside down, the roots of your hair will be shaped away from your head rather than lying flat.
Step 3
Next, use a 3/4-inch iron and curl your hair inward, toward your head. An inward curl is the key for an authentic retro look.
*Expert tip: Make sure you catch the curls and keep them coiled by using duck clips to hold them in place. Continue this process all over your head.
Step 4
Begin unclipping, and then gently brush out the curls so that they blend together to create gentle waves.
Step 5
To keep your wavy curls, spritz your whole head with a strong-hold finishing spray.