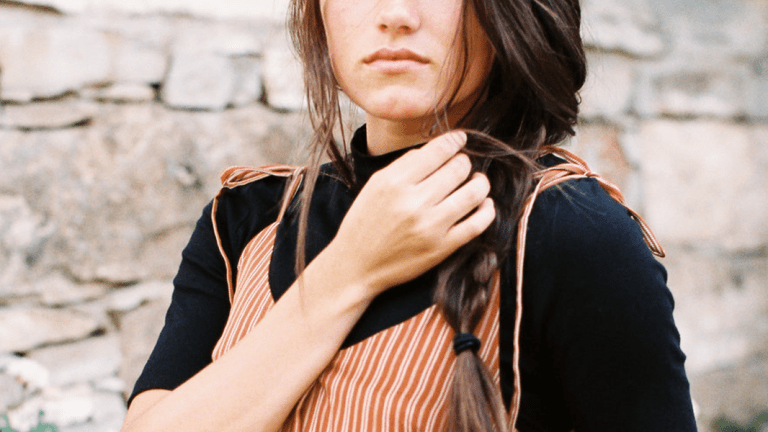 4 Simple Steps to Start Dating in a Way That Actually Makes You Happy
You have the power to reset the way you approach romance.
It's no secret that dating these days is super-confusing and oftentimes straight-up miserable. Some say dating apps are the harbingers of the dating apocalypse, and after spending even just a short time swiping around, it's easy to see how this might be the case.
But then, I think most of us would agree that dating apps don't just download themselves, which means that we are not so totally innocent as we might think. In fact, Verily gentleman contributor Isaac Huss contends that it's not just apps that are bringing us down but also our own unhealthy dating behavior that has contributed to the end of the kind of romance that leads to lasting love as we know it.
I have to say I agree.
Not so very long ago, in the bustling city of New York, I was lucky enough to meet a couple of women who, like me, knew their dating narrative needed a reset, and we banded together to do it.
We all had our different kryptonites, but trust me when I tell you that none of your worst dating behaviors would have made us blink. We learned that we could reset our dating narrative, and we did—and so can you.
Here are four first steps to start fresh and date in a way that actually makes you happy.
01. Figure out what you want—and stick it on your mirror.
This is the first and, arguably, the most important step in your dating narrative makeover. In order to transform the way you date, you need to decide what you want your dating narrative to look like when the transformation is over.
Ask yourself why you are dating in the first place. It might take a bit of soul searching, and it wouldn't be unwise to enlist the help of a licensed professional to help guide you toward the right answer. Be prepared to not like your answer. Oftentimes we date like disasters because we aren't dating for healthy reasons in the first place. When you form relationships with men in an attempt to cover up an emotional wound or to build your self-esteem, you are going to do things that hurt yourself and other people.
Next, put the reason you have been dating aside and write down what you truly want from a relationship. Place your answer somewhere you can be reminded of it daily. (Again, this is challenging, so you might want to sit down with someone who can help). My answers were: Learn to have healthy relationships with men, learn more about what I need in a relationship, and meet my future husband. That's what I needed at the time, and it was great to have that daily reminder.
02. Find an accountability partner.
At this point, you likely get that slight prickling sensation when you know you are about to repeat the same mistake you always do. Maybe it's agreeing to drinks back at his place even though the relationship is "complicated," or maybe it's telling a date that you would love to have dinner again, even though you know you are going to ghost him from here on out. Whatever it is, having friendships that support you in your quest for change offers support at your most vulnerable moments.
Friends who share your desire to date in a healthy way will hold you accountable without judgment. Be open with them about the things you are trying to avoid, and ask for their advice when you are faced with a problem you don't know how to handle.
03. Set boundaries.
Now that you know what you want out of dating relationships, set boundaries that will help you move in that direction. Boundaries can sound limiting and uptight, but, as therapist and cofounder of ForBetter.com Zach Brittle explains, boundaries within a relationship can be the most freeing because they make you feel safe.
Examine the problem areas in your dating narrative and figure out what boundaries will help keep you moving in the direction you want to go. Maybe it's refusing to make the relationship official until you have dated for a month, or maybe drinking always gets in the way of your better judgment? Identify your kryptonite, and avoid it.
04. Practice clarity.
Now comes the hard part for many women, and it was certainly the hardest part for me: Communicate your boundaries. I think too often when we practice enforcing boundaries in our head, we sound preachy or like mean police officers. Honestly, the simpler and clearer, the better. You don't have to explain to the guy why you don't think having another drink is a good idea or why you don't do casual hookups—just say it. If a guy is being pushy, he will ask for an explanation (because, let's be serious, he knows), but most nice guys will accept your answer and do their best to make you feel as safe and comfortable as possible.
Dating doesn't have to be as confusing as it is, and we don't have to let shallow dating apps designed for people looking for a fling dictate how we use them. Know that you have the power to reset your dating narrative and date in a way you are proud of.
Photo Credit: Brittni Willie