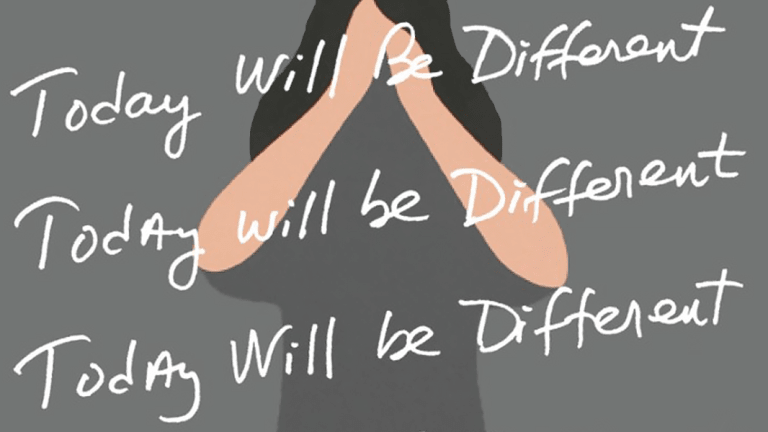 3 Reasons to Put Maria Semple's New Novel, Today Will Be Different, on Your Reading List
Get ready for another literary treat from the author of Where'd You Go, Bernadette?
Out today is the highly anticipated third novel from Maria Semple. Today Will Be Different, the book is titled, but upon reading it, Semple fans will actually find a lot that feels familiar.
In a nod to her debut novel, This One Is Mine (which was critically received quite poorly), you'll see a reference to David Parry, her hotshot music producer character. And from her second (much beloved) novel Where'd You Go, Bernadette?, this third book takes us back to familiar haunts such as the Galer Street School.
Most recognizable in this one as compared to Bernadette is the basis of the plot: neurotic mother, career-driven and mildly unknowable father, and sympathetic and lovable child embark on a tale of outlandish, yet refreshingly comical, Seattle-based mundane mayhem. It's paradoxical, but that's what Semple's books are. Bernadette and Today Will Be Different both serve up characters that are charmingly annoying yet relatable, satirical gems.
Semple's third book chronicles Eleanor Flood, a former high-profile New York City animator, and her husband Joe, a revered surgeon, who now live in Seattle with their son Timby. The ultimate purpose of the book, to reveal a woman who is fed up with living in a day-to-day fog, is something many will find relatable—affirming, even.
My own experience reading Semple's work has been nothing short of exceptional. Anytime someone asks what I suggest for a light but fulfilling read, Bernadette is the book I recommend. It's laugh-out-loud funny, refreshing with its politically incorrect monologues, and can be fully digested in forty-eight hours. I'm happy to report that I feel similarly about her latest (even if it's a smidgen less funny).
Whether you're a Semple fan eager to indulge in her latest work or a newcomer looking for something a little different, here's what you'll get from Today Will Be Different.
01. Reassurance That Your Family Is OK
As Eleanor comes to the realization that her life is far too negative and routine, she vows to become different—today. Well, her day of rebirth quickly unravels, and along the way we learn that her husband is hiding something, a former colleague is unearthing some family secrets in the form of an old work project, and, thanks to the Galer Street School, her 8-year-old son is uncharacteristically concerned with matters of gender identity and unfair work conditions in Bangladesh that induce shame over his H&M shirt.
It's a lot to take in, but even when erratic, Semple's characters remind us that no family is perfect and that we all struggle with the same questions, regrets, and insecurities from time to time. Anyone who has faced sibling problems, loss of a parent, or a surprise in their marriage will likely find themselves in these pages.
02. A Lesson in Self-Awareness
In a revelatory moment, Eleanor's husband says this to her: "The world isn't your friend. It's not designed to go your way. All you can do is make the decision to muscle through and fight the trend." A bit pessimistic on the surface, his thought was resonate. As Eleanor comes to terms with who she is and what she wants to be moving forward, she is forced to see herself through the eyes of others: her son and her husband, of course, but also more surprising characters.
More often than not, what she sees is different from what she might have hoped for. Many of us have been there—the point at which we aren't quite sure how we arrived. But as Eleanor shows us, this is often a moment replete with equal parts despair and enlightenment—a chance to hit "refresh." You'll almost certainly come away from this book having thought about something in your own life with a new perspective.
03. Prosciutto
Of course, Italian cured ham is not the literal takeaway here. Instead it's Semple's command of her prose. I loved the unconventional infrastructure of Bernadette, and some of that can be found here as well. What's definitely returned in this novel for another round is the author's quick wit and memorable syntax.
At a Seahawks game, Eleanor laments, "The rows are like sliced prosciutto. You have to be Flat Stanley to get by." I mean, who doesn't welcome an opportunity to be reminded of their own adventures with Flat Stanley, a veritable rite of passage for any elementary school child?
Her main character, especially, feels quite knowable thanks to her sarcastic but natural dialogue. With Galer Street School visits, a dreaded lunch date, and an impossible stop in the park, among others, Semple covers familial alcoholism; Southern hypocrisy; eating disorders; bulk-buy food; technology dependency; motherhood overwhelm; the crash, burn, and quiet regrowth of a character's relationship with religion; and countless other topics of the day with ease, if mild frivolity. Still, it's an entertaining read that feels smart the whole way through.
I'm pleased to say that even after anticipating Today Will Be Different for quite a while now, I wasn't disappointed. I laughed, I introspected, and I learned a thing or two. My only complaint is that her books are so good I can't put them down and am quickly forced back into a waiting game for the next. Luckily, the movie adaptation of Bernadette is reportedly on the horizon. Until then, I can recommend you pick up this latest and let the title speak to your own self-growth as well.